Beautiful Watercolor Leaf Rubbings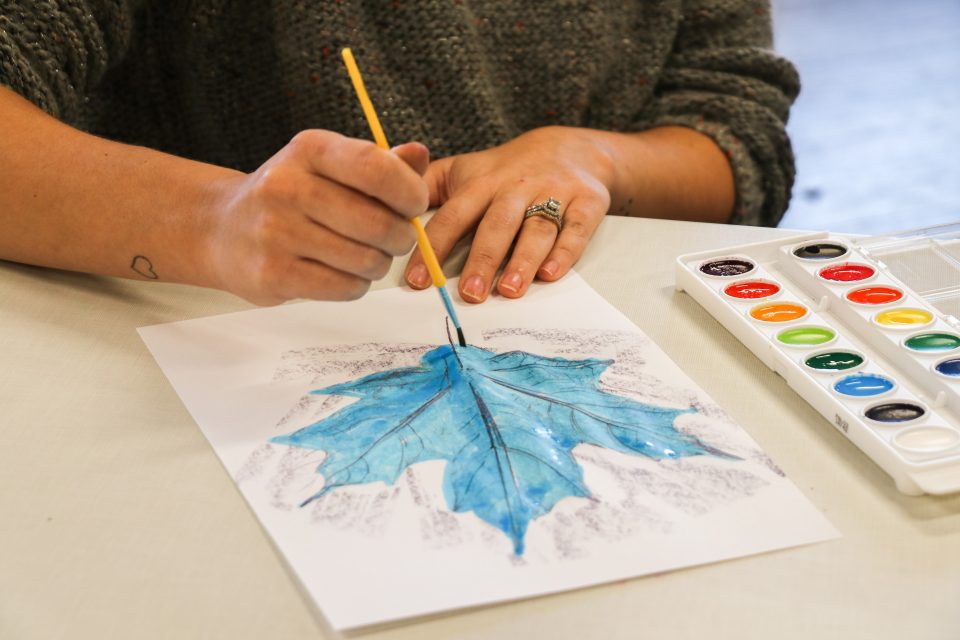 This festive fall project is great for children of all ages (and parents, too!). All you need to get started is white paper, a black crayon, watercolor paints, and of course, leaves!
Start by making many leaf rubbings with leaves of all different shapes and sizes. To make the leaf rubbing easier for little ones, try taping the leaf to another piece of paper or poster board before placing the other paper on top. This will help the leaf stay in place.
Once you are finished with the leaf rubbings, paint over the leaf with your favorite colors.
Let the leaves dry for about an hour or so. Once dry, cut the leaves out and be creative with what you use them for. You can hang them on a window for a beautiful and festive fall display, or use them to create greeting cards for family and friends.