Positive Parenting: Try Saying This, Instead of That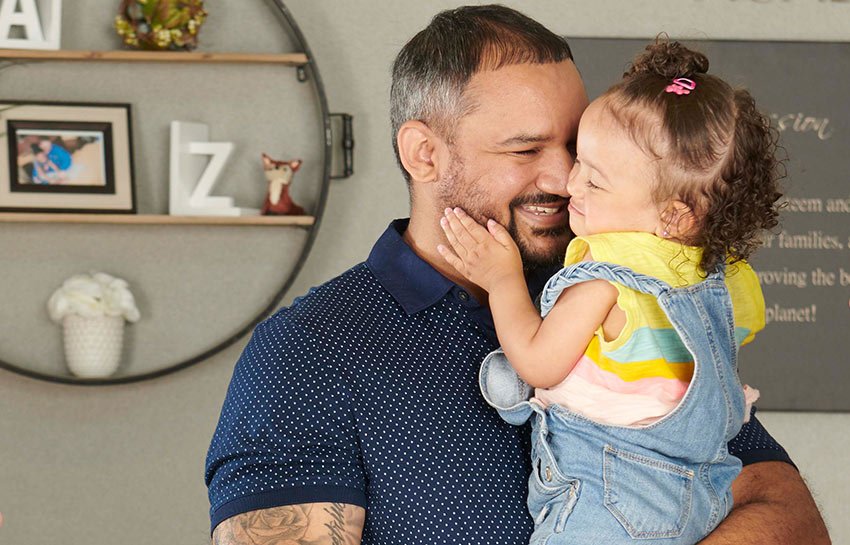 Let's face it, being a parent isn't always easy! It can be stressful, and at times it can test your patience beyond belief. In these tense times, you may find yourself saying things that you might later regret.
How we communicate with our children is very important and has a large impact on how they will communicate with others as well. Try practicing some of these positive parenting phrases in a calm moment. The next time you are in a tense situation, focus on using some of the phrases you practiced, and then work them into your daily interactions with your children.
| | |
| --- | --- |
| INSTEAD OF SAYING THIS… | TRY SAYING THIS… |
| "Stop crying!" | "I see that you're feeling sad right now. How about a hug?" |
| "No running in the house!" | "Please use your walking feet." |
| "Don't hit your brother!" | "Hitting hurts our friends. Please use gentle hands." |
| "Here, just let me do it." | "Let's do it together." |
| "We do not talk like that." | "Use kind words, please." |
| "I can't right now.  I'm busy." | "I want to give you my full attention. How about I help you in five minutes once I'm done with ______." |
| "Clean up your toys." | "Let's work together to clean up your toys." |