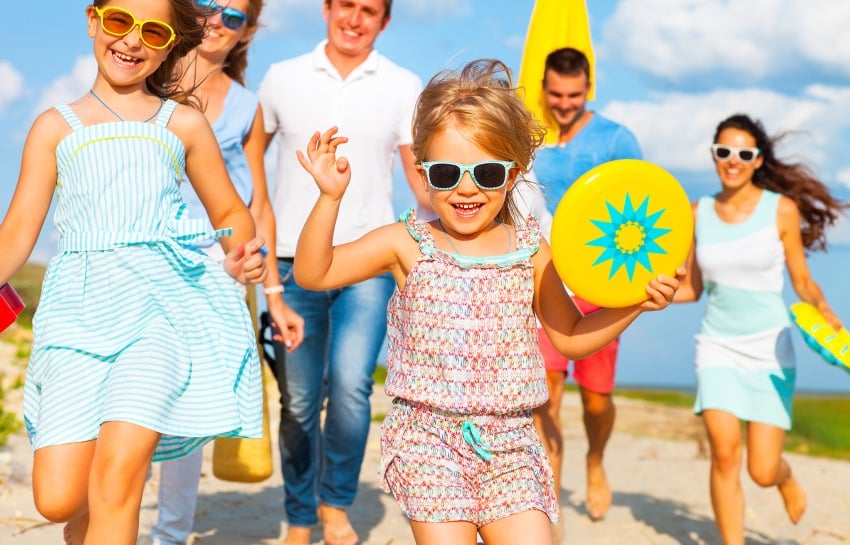 Did you know there's an entire day dedicated to celebrating the beautiful sandy beaches that lie on our nation's lakes and oceans? National Beach Day is celebrated every year on August 30th and is a great excuse for your family to take a trip to the beach! This year, New Horizon Academy is celebrating with a fun beach scavenger hunt full of items items your kids will enjoy finding at the beach. We hope you can get outdoors and enjoy a day on the water for National Beach Day, but if you aren't, this scavenger hunt can be used on any beach day!
Do you have what it takes to find these popular items on your next beach trip? Use our free printable scavenger hunt guide. Happy searching!
Beach Scavenger Hunt Guide for Kids – Free Printable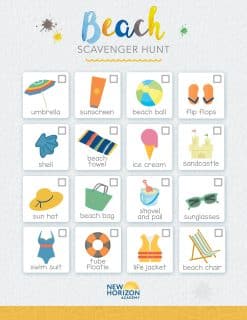 Download a printable version of New Horizon Academy's Beach Scavenger Hunt here.
For more great scavenger hunts, check out New Horizon Academy's additional seasonal scavenger hunts below: