Baby Sign Language – How to Communicate With Your Baby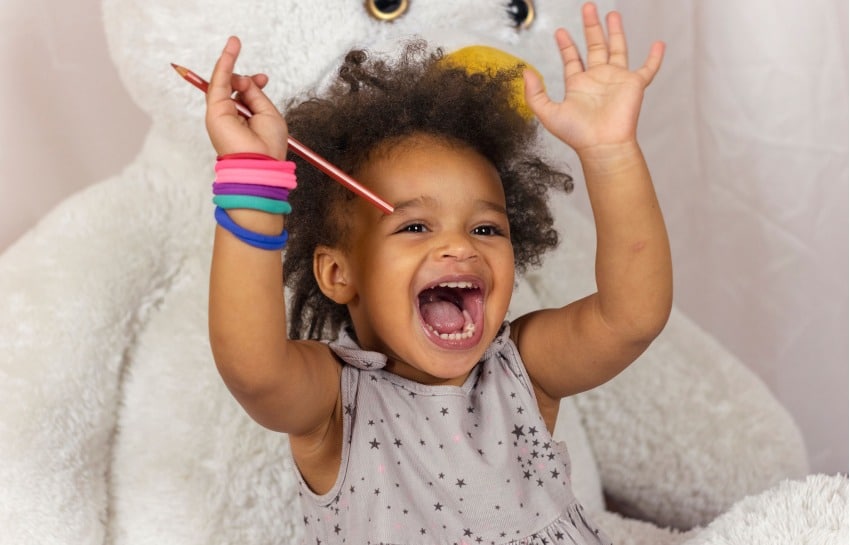 Research indicates that sign language enhances speech development, boosts the confidence of infants and toddlers as they can communicate their needs and wants, reduces frustrations, builds stronger bonds between caregivers, families, and teachers, and so much more.
What is Baby Sign Language?
Families, caregivers, and teachers often have questions about where to begin and how to teach sign language to young children. We, of course, reached out to the teachers at New Horizon Academy, as they have been teaching sign language to children since 1979.
Baby sign language is a set of simple hand gestures and movements, otherwise known as signs, that correspond to common words you use with your baby every day.
Infant sign language is a helpful tool to enhance communication between parents and babies who cannot yet talk.
Teaching babies sign language can begin as early as 6 months.
At New Horizon Academy, we recommend introducing sign language between 6 to 9 months.
Between 6 and 9 months, an infant will typically use their first sign.
Using sign language lets babies communicate their needs and learn how to tell caregivers and parents what they want. From communicating that they are hungry, want more, or are all done, your baby will be empowered to communicate their needs, and you will be able to support their growing needs; not to mention never again having to guess what your baby wants.
10 Common Baby Signs
The most common signs for babies are:
Mommy
Daddy
More
Milk
All done
Eat
Please
Thank you
Potty
Book
Infant Sign Language – Video Resources
Here are videos of our teachers signing these most important sign language signs. You can view them to learn more about signing with your baby and helping them build communication skills.
Now that you know the basics of how to teach sign language to your baby, begin practicing a few words you think you will use to communicate with one another.
Your baby will love having a special way to communicate their wants and needs with you. What's more, having the ability to express your feelings to each other will help strengthen your relationship.