6 Reasons Why New Horizon Academy Is the Best Place to Work as a Parent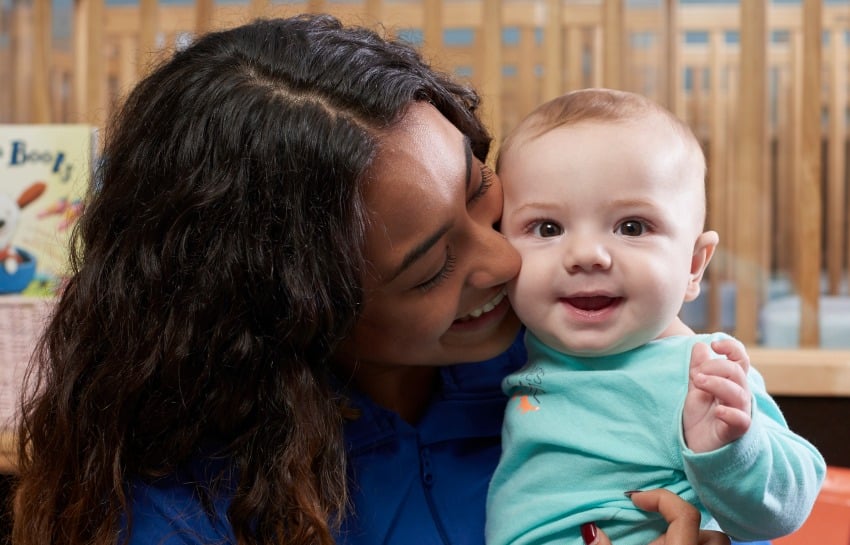 As many parents know, it is hard to juggle the responsibilities of being a full-time parent and a full-time employee. At New Horizon Academy, we dedicate ourselves to making you and your family a priority, so it is easy to do both!
Here are a few reasons to consider working for New Horizon Academy!
Flexible Work Schedules
No more missing out on fun with your friends or our family activities! Our employees have the benefit of not working on nights or weekends, and we have both full-time and part-time positions available!
Bring Your Child to Work
Every day is Take-Your-Child-to-Work Day! If you need care for your child, we can help! For our employees, we offer a discounted childcare rate for infants, toddlers, preschool, and school-age. Not only do you receive a generous childcare discount, but you also will have the opportunity to check in and see your child throughout the day!
Peace of Mind
We are not your average childcare facility. We are a family-owned and operated early childhood education facility that has received awards for our curriculum, safety, and environment. You will feel comfortable working for a company that genuinely cares about you and your family attending and working at our schools.
Supportive Work Environment
Whether you are looking for growth opportunities, training, in need of school materials, or benefits, we have you covered! We want to do our best to accommodate our employees' needs. We are always open to suggestions on how we can make your experience better, and we are committed to helping you each step of the way.
Convenient
With multiple school locations around Minnesota, Iowa, Idaho, and Colorado, there is undoubtedly a place for you and your family to grow and learn.
Part of Your Family
We pride ourselves on our company culture. We try our best to be welcoming and accommodating towards your and your family's needs. Many of our employees have been with us for 10+ years due to the family-like environment!
"New Horizon has been supportive in helping me raise my children. It's almost as if they are part of my family." —Rhonda, New Horizon Academy Teacher
If you are looking for an award-winning company with generous benefits and one that is dedicated to supporting you and your family, New Horizon Academy is the place for you. We look forward to meeting you!