5 Ways to Show Your Mother Appreciation on Mother's Day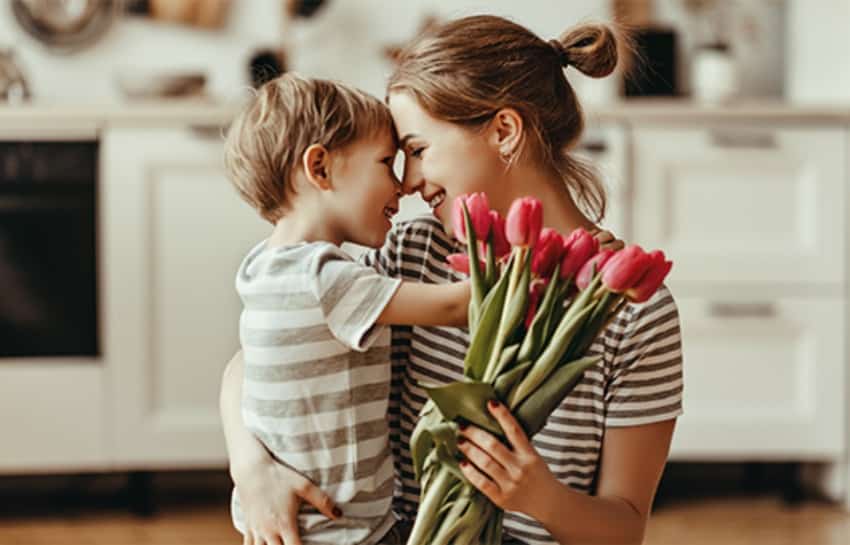 As Mother's Day approaches, the way to thank our mothers should be top of mind. There are many ways to show appreciation. From creating a gift from scratch, to simply buying flowers, we have a few ideas on how you can show your mom the appreciation you have.
Purchase Flowers
Flowers have a more significant meaning than just being pretty. They symbolize love and gratitude. Make your mom blossom (pun intended) with happiness by giving her a bouquet of fresh flowers. Every time she looks at those beautiful flowers, she will feel appreciated.
Create or Buy a Card
Put your love for your mother into words. Every word of yours will have a great impact. Writing down a heartfelt letter that reflects your feelings toward her, and even going as far as decorating a card, will go a long way. Powerful words for someone you care about can create great meaning. Putting words down on paper is one of the best ideas to make Mother's Day special for Mom.
Create a Meal or Bake Treats
Food goes straight to the heart. Making a dinner from scratch or baking banana bread to enjoy in the morning is perfect for Mother's Day. From breakfast to dinner, take over the kitchen to treat Mom to delicious food. On the list of things to do for Mom on Mother's Day, this is one idea that never fails to impress a mom.
Lend a Helping Hand
It's the little things that make the heart whole. If you do not have enough money to purchase a gift or the skills to make dinner, you can help with tasks around the house to show how grateful you are for your mom. Extend your gratefulness by cleaning the bathrooms, dusting the furniture, and vacuuming the carpet. I'm sure there are many things to help with around the house. This idea for Mother's Day may not seem remarkable, but there will be an enormous impact.
Make a Gift
Bestow your mom with a thoughtful gift handmade or personalized especially by yourself! A personalized gift presents a perfect opportunity to express appreciation. Clothes, jewelry, and plants are some ways to show your gratitude towards your mother.
Although mothers only get one special day to be treated extra special, they truly deserve the world. Gift your mom with a service or gift, and she will feel very much loved and appreciated on Mother's Day.
Are you looking for a crafty gift idea? Check out this cute DIY Mother's Day card: Create Your Own Mothers Day Card