5 Tips for a Successful Road Trip with Children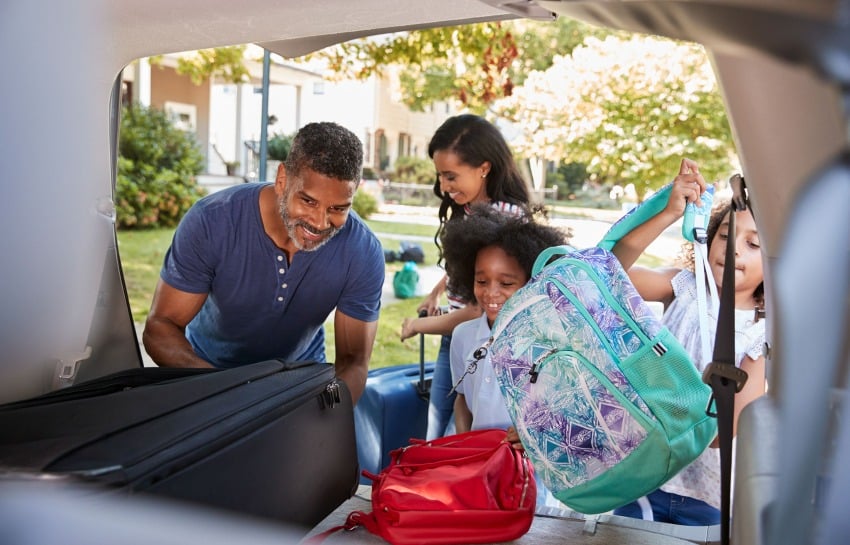 The Friday before Memorial Day is National Road Trip Day and serves as the official kickoff of the summer road trip season. We know that your family may be planning a road trip, so before you hit the road, consider these tips to help keep you and your child happy.
Plan for breaks. Before hitting the road, map out your route. Plan family breaks. Look for interesting site-seeing opportunities along your journey, visit a park to stretch your legs, play on the playground, toss a football, chase bubbles, or play tag, etc.; find a place for your child to have time out of the car to move and be active. You will be happy that you did.
Pack snacks. Pack healthy snacks for the entire family. Not only will this save time and money, but it will help keep your family happy, as there might be many miles between growling tummies and actual food options. Snacks serve as a good distraction, too.
Play games. Plan games you can play together as a family, such as I-Spy, 20 Questions, Would You Rather, Road Trip Bingo, etc. This is a great way to pass time. Also, plan games and activities your child can do independently, such as coloring books, sketch pads, crossword puzzles, and other favorite activities for your child.
Listen to an audio book or podcast. Listening to a story together can turn a long, boring drive into an exciting adventure or transport your family into a new adventure.
Set realistic expectations. Remember the purpose of a road trip is not about making good time and driving in peace and quiet, it is about building memories, so take your time and enjoy this special moment. Be prepared for frustration and unforeseen mishaps (spilled drinks, messy car, and not being on schedule), but do not forget to delight in this special time together and the wonderful memories you are creating.
Savor this memory-making event. Happy trails!