5 Helpful Ways to Prepare Your Child for a New Sibling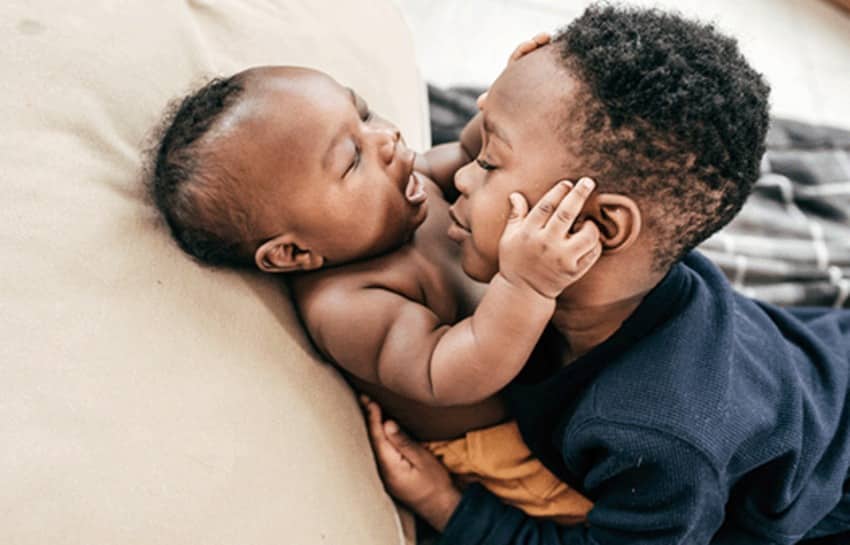 The dynamic will completely change for many families as parents prepare to bring home their second baby. Many firstborns still feel like they are the one and only baby, even though for months they have been told there is a baby growing and a baby will soon be joining the family.
We have heard countless stories about what it is like going from one to two kids, and there is no story that is the same. Because only some of us have any idea what it will be like to have a new family member, here are some helpful tips to help make your child's transition from only child to older sibling smooth.
Exchange Gifts
Who doesn't love getting presents? Make or buy a little gift for the meeting to be an exciting moment, or have your older child make or pick out a gift for the new baby. It is also crucial to have a gift ready for the baby to give their older sibling.
Don't Assume Scenarios
In a dream world, the older child welcomes the new baby with open arms and excitement, but that may not happen immediately. It is normal for your older child to not understand who this new addition is and to not be excited. Do not force anything! Let them explore, ask questions, and even leave the room to do their own thing. Give your oldest child time if they do not want anything to do with the baby.
Let the Eldest Child "Help"
Many older siblings want to be a part of everything involving the new baby and are eager to help, whether getting diapers, wipes, making a bottle, etc. If that sounds like your child, allow them to help with simple tasks. If your child is not interested in helping with the new baby, do not force them, and let them have that space.
Think Before You Say
As you get comfortable having two children, try to be mindful of the language used with both children. While it may be easiest to tell your older child to hold on when the baby is crying, instead say, "Could you please wait, Baby? Your older sister needs me right now," so your older child does not feel like they are coming second.
Spend Alone Time with Your First
While you are likely to be busy with the newborn, try to spend one-on-one time with your older child. It can be as simple as going for a walk to the park or taking them on a grocery trip, but this time is essential for the relationship.
We hope these tips help you with introducing the siblings, and if you need more information, be sure to listen to our 'New Siblings' episode on the Parenting Pickup Podcast!
Listen Here: New Siblings