What Is STEAM and Why Is It Important for Your Child?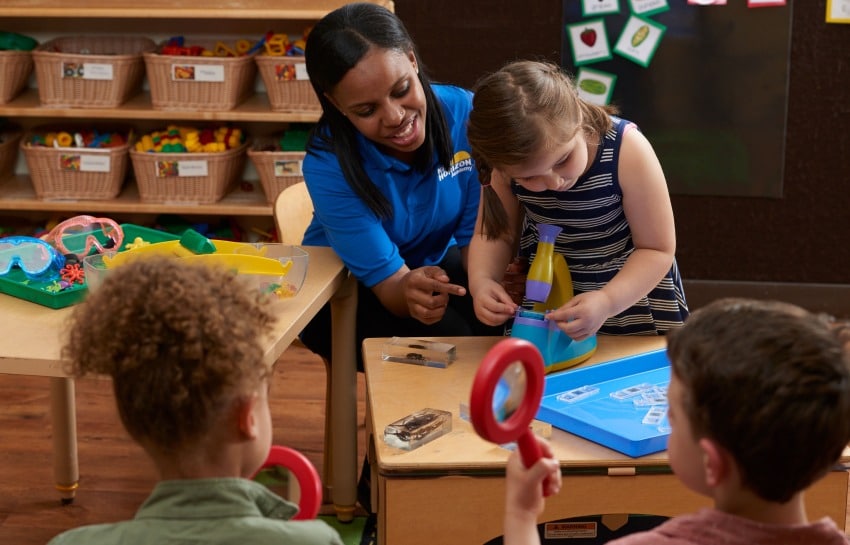 Whether in a school or a child care center, you will continuously see activities and curriculum surrounding STEAM. STEAM stands for science, technology, engineering, art, and math—all of which are important skills to gain in early childhood education.
What is STEAM?
STEAM prepares children for successful futures by exposing them to different activities to develop their critical thinking. Not only does STEAM create a basic framework to think critically, but it also contributes to problem-solving and creativity skills. Teachers incorporating STEAM into their curriculum allows children to experience exploration, questioning, researching, discovery, exercising innovation, and more!
Why is STEAM Important in Early Childhood Education?
According to the US Bureau of Labor Statistics, children who grow up with STEAM in their early education make average annual wages of $86,980 compared to those who did not have any experience with STEAM making around $39,810, in all occupations. Many jobs that affect our economy include STEAM, such as accounting, architecture, medical research, and environmental studies involving science, technology, engineering, art, and mathematics, and the STEAM occupations are only growing from there!
Now that you know all the STEAM benefits, are you looking for science, technology, engineering, art, and math activities? It is not hard to get your family incorporated with STEAM. Be sure to check out our resources page for all kinds of fun early childhood STEAM activities!