Practicing Social Skills: Activity Ideas for Toddlers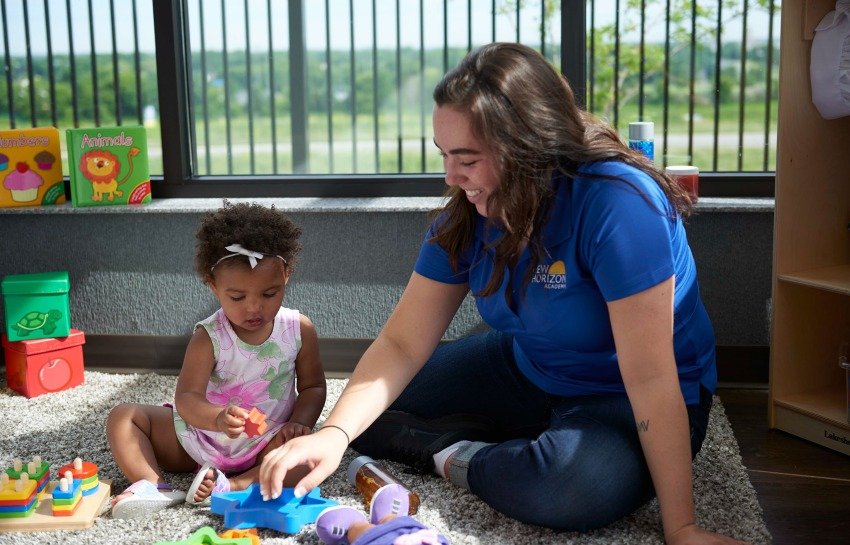 Social skills, like learning how to play with others and taking turns, begin to develop at a young age. Coaching and interaction from caring adults are important ways that children learn these skills.
Learning social and emotional skills help children understand others and develop relationships, and it takes time and practice. You can help teach actions and words to use with others so children can communicate their needs, wants and emotions. Routines help children feel safe and secure as they try new things.
Children begin to learn important social and emotional skills at a young age. Here are ideas to help toddlers from 12 months to 3 years develop these skills.
Play games or sing songs that toddlers can sing with you, copying your sounds and body movements. Sing favorite songs over and over again. Toddlers enjoy repetition.
Read books or tell stories to toddlers using a quiet voice. Point to the words and pictures in a book as you read. You might say, "Remember when we did…? That was kind of like what they are doing in this story."
Have toddlers pick a toy or stuffed animal, and then hide it somewhere for them to find. Help them find it. Add a flashlight for more fun.
Look at photos. Name the people and talk about what was taking place at the time. Young children enjoy looking at photos of themselves and pictures of other children.
Take turns rolling a toy car or ball back and forth. Talk about what you are doing as you play a sharing activity together.
Play games with toddlers, such as taking turns jumping off the bottom step, kicking a ball or blowing bubbles. Taking turns is essential to good social skills.
Play make-believe with stuffed animals and toys. Take turns telling a simple story with the animals or toys. Even a young toddler can share by telling a story, even if you don't understand the words they are trying to say. It is fun and builds early communication and language skills.
Take turns handing toys back and forth to each other. Name the toys as you pass them. Add the words "please" and "thank you" as you pass the toys.
Be consistent with what you let toddlers do. Let toddlers know when you appreciate what they are learning to do and when they are helping, such as picking up toys or bringing their plate to the sink.
For more information on how to support a child's development, visit helpmegrowmn.org.
Source: Fun Activities Families Can Do with Their Children: Ideas for Families with Babies, Toddlers and Preschoolers, Spring 2020, Minnesota Department of Education (PDF download)