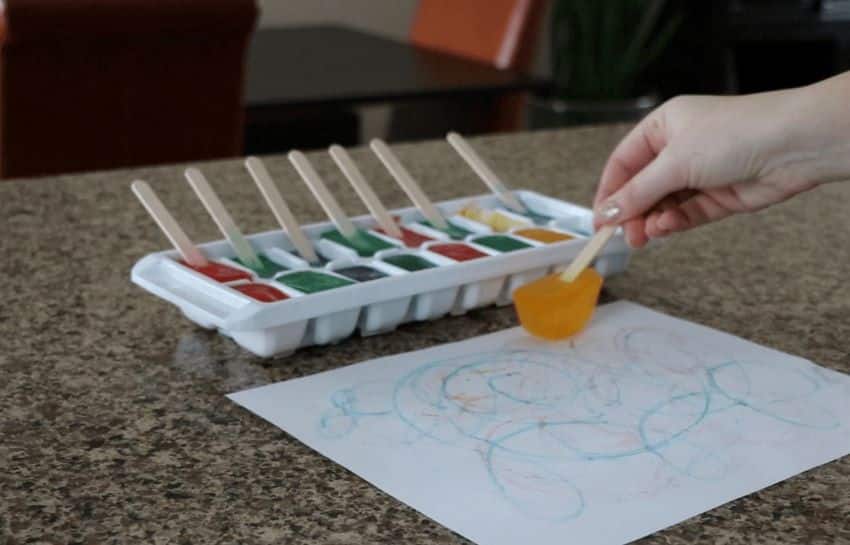 Try this kids STEAM painting activity that children of all ages can enjoy!
Materials:
1 Cup of Water
Ice Tray
Popsicle Sticks
Food Coloring
Paper
Instructions:
Evenly pour water into the ice cube tray
Add drops of food coloring to the cubes.
Place a popsicle stick into each ice cube mold.
Place the tray in the freezer and leave for 4-6 hours until frozen.
Pull the sticks out of the tray and start painting!
Ask These Questions
What happens when the ice melts?
What colors appear?
What happens when the colors mix?
Download printable instructions: