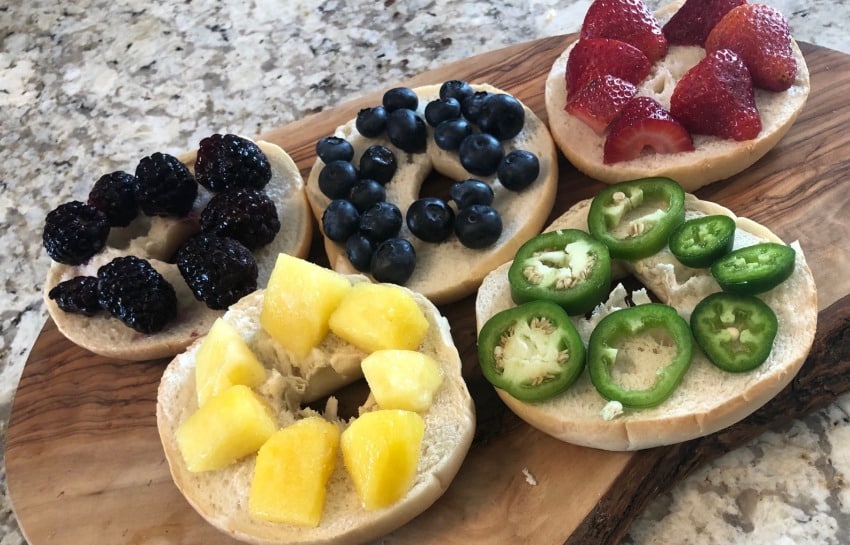 Looking for a new way to celebrate Team USA? Try this healthy, fun, and fit morning breakfast to kick off your family's Olympic celebration!
Ingredients
2.5 bagels sliced in two and toasted
Blueberries
Blackberries
Strawberries
Pineapple or Bananas
Green Grapes (Or jalapenos for the parents!)
Cream Cheese
Directions
Toast the sliced bagels.
Spread cream cheese.
Arrange your toppings.