National Eat Your Vegetables Day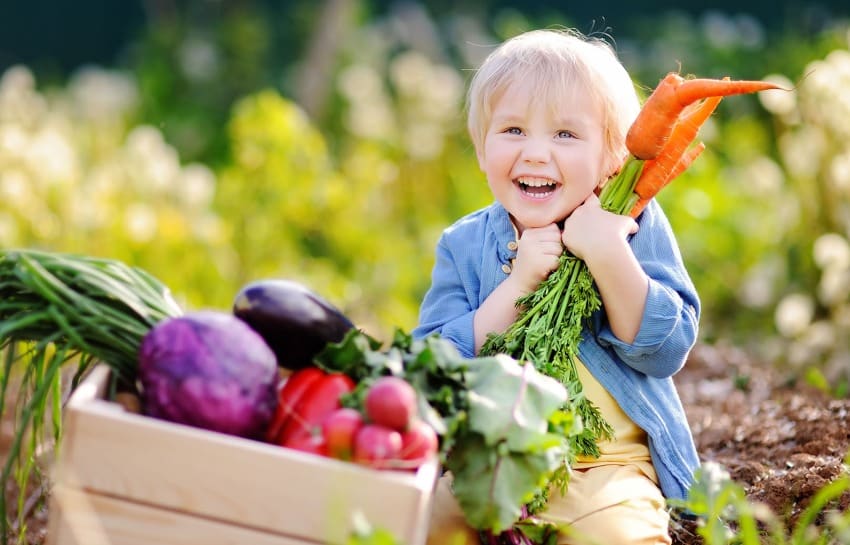 Getting your child to eat healthy can sometimes be challenging, especially when it comes to vegetables. Use National Eat Your Vegetables Day on June 17 as an opportunity to encourage your child to give vegetables a try.
Here are a few tips to help you encourage your child to eat vegetables:
Snack Time – Provide vegetables as snacks. Add a dip, and your child is more likely to enjoy their vegetables during snack time. Try our Stuffed Pea Pod recipe to encourage vegetable eating.
Eat a Rainbow – Fun and bright colored foods are naturally more appealing to children, and they are also better for them. Offering a variety of vegetables will help your child's body grow strong and healthy. Try our Cucumber Canoe recipe. Your child will love creating the snack and enjoying it, too.
Taste Test – In order to encourage your child in trying new foods, use our It's Fun To Try New Foods Rate Sheet. Your child will have fun having a taste test and rating their thoughts on the food just like a food critic.
Make It a Habit – Include at least one leafy green or yellow vegetable for vitamin A such as spinach, broccoli, greens, or carrots each day at snack and mealtime.
Be a Role Model – Eat vegetables at snack and mealtime, and your child will, too.
By serving vegetables at snack and mealtime, you can establish good nutritional habits in your child that will last for the rest of your child's life!