Make Your Own Lemonade in a Bag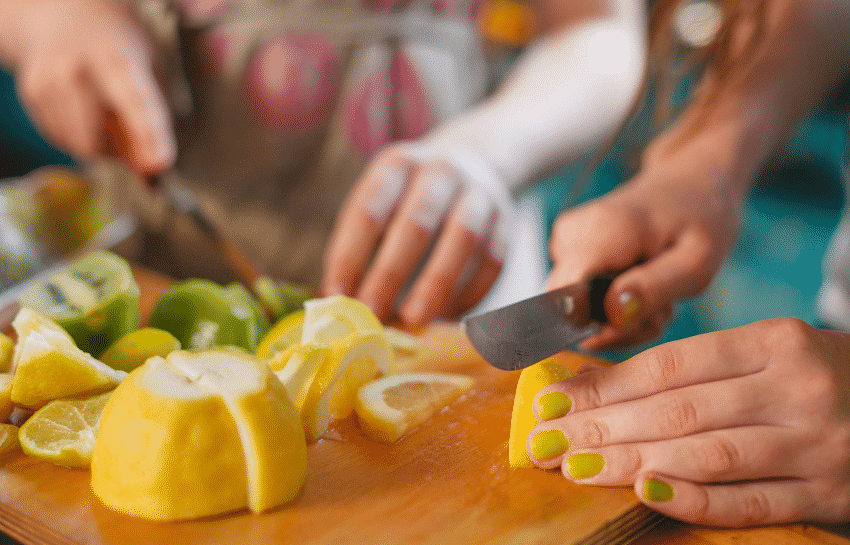 Materials and Ingredients
Zipper-Seal Plastic Storage Bag
Straw
2 Lemon Wedges
2-3 Ice Cubes
2 TBS of Pure Honey*
Cold Water
Instructions
Slice lemons into round slices and remove all the seeds.
Place a lemon slice in the plastic bag and close.
Lay the bag flat and squeeze the lemon slices until the juice is removed from the lemon.
Add honey to the bag and continue to knead.
Reopen the bag, fill the bag with ice cubes and water, and close.
Close the bag, but allow enough space for a straw and enjoy!
*Avoid giving honey to babies under the age of 1 year.