Make Your Own Ice Cream in a Bag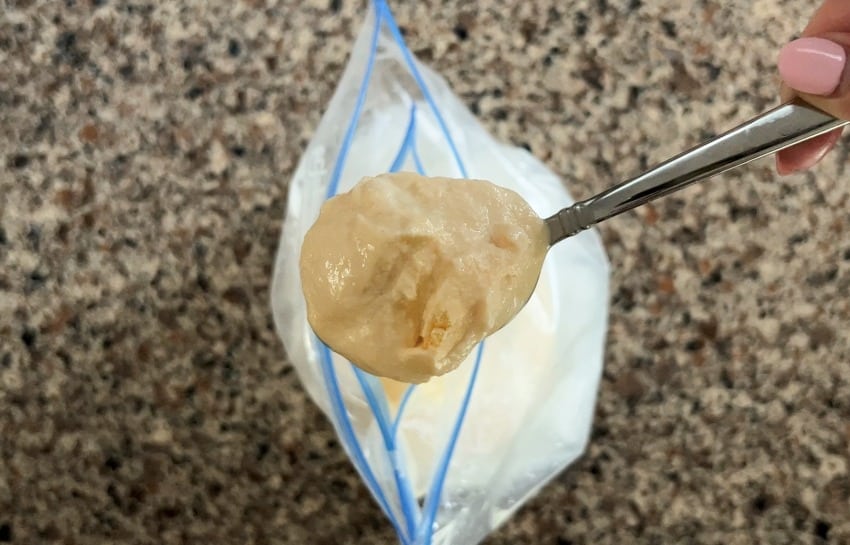 Ingredients
1 Tsp. Vanilla
1 Cup Half and Half
1 Cup Heavy Cream
Ice Cubes
½ Cup Kosher Salt
¼ Cup Sugar
Materials
1 Quart-Size Sealable Plastic Bag
1 Gallon-Size Sealable Plastic Bag
How to Make Ice Cream in a Bag
Measure the creams, sugar, and vanilla extract into the quart-size bag. Zip it up tightly.
Fill the gallon-size bag with ice. Add the salt. Put the sealed smaller bag inside. Now zip up the larger bag.
Shake and shake the bags to make ice cream! It will take about five minutes until the cream hardens.
Take the smaller bag out of the larger one. Eat the ice cream right out of the bag!