How to Prepare Yourself for Flu Season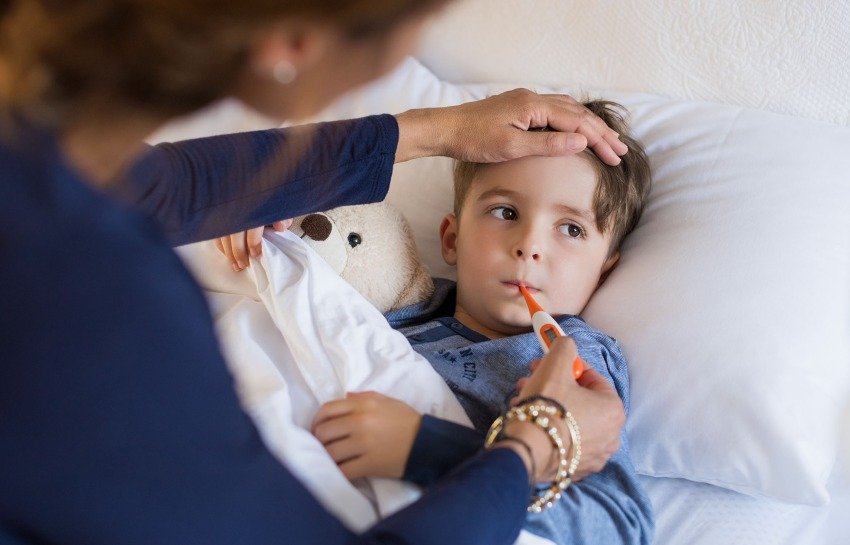 With the coronavirus pandemic still looming and the flu season approaching, you and your family must be prepared. According to the CDC, around 39 million people get sick with influenza each year in the United States alone! Not to mention, 62 thousand of those who were infected perished. With COVID-19 in the mix with similar symptoms, it is crucial everyone plays their part in preventing the viruses from overcoming our communities.
It is also important to keep in mind that both of these viruses spread similarly. Keeping a physical distance, sanitizing your hands, masking up, and taking other precautions such as getting a vaccine are extremely important to stop the spread. No one can predict how the season will play out, but there are simple steps to take to help keep you and your loved ones safe from getting sick.
Virus Prevention
Stock Up on Supplies
Just in case you and your family do happen to get sick, make sure you have the basics such as medication, cleaning supplies, tissues, and extra masks to help prevent the spread.
Sanitize and Disinfect
It should not be a surprise to everyone that washing your hands helps prevent the spread of the viruses, but be sure to also keep in mind your surroundings. Bathrooms, countertops, even door handles can have the lingering virus, so be sure to clean those too!
Stay Home and Rest
It is hard to use up those sick days at work, but one of the best ways to keep the viruses from spreading is staying home and recovering with much rest.
Vaccination
This is not guaranteed to keep you from getting sick, but it sure helps keep severe flu symptoms away from you and your family.
Influenza Vaccination
Get the Vaccine
While some people who get vaccinated may still get sick, the flu vaccine has been shown to reduce the illness's severity when contracted.
Vaccinate by October 31, 2020
It is vital to get the vaccine before the season begins, so there is more prevention in place.
Easy Vaccine Access
You can get a flu vaccine at your local CVS, Walgreens, Target, and local clinics making the process easy!
You May Get a FREE Vaccine
Contact your local health departments to see if you qualify for a free flu shot.
More Information
Be sure to visit the CDC website at www.cdc.gov/flu/resource-center for more information on how you and your family can protect yourself from the flu.