Healthy Homemade Granola Bars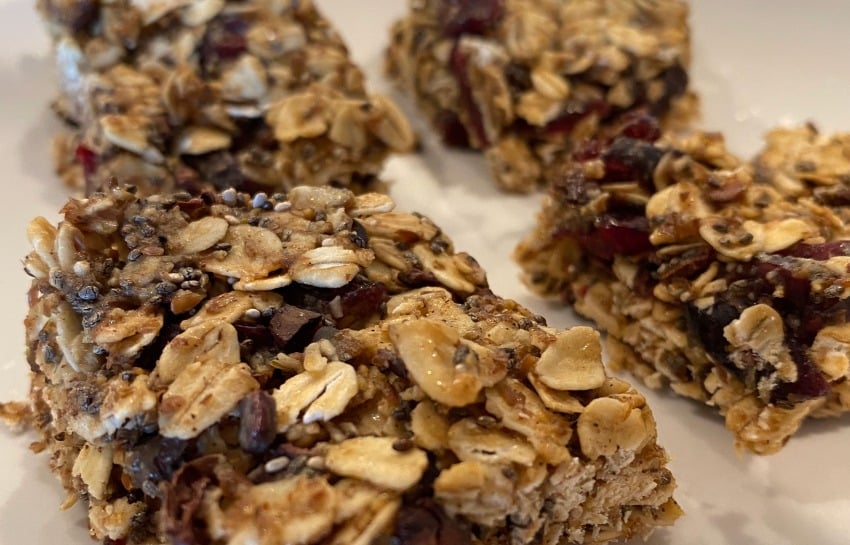 Granola bars are a popular on-the-go snack for people of all ages. They may be a quick buy from the grocery store, but have you ever tried making homemade granola bars? This healthy granola bar recipe calls for only 10 simple ingredients and is absolutely delicious! It is the perfect homemade snack to have on hand that your child can quickly grab before or after school.
The next time you reach for store-bought granola bars in the grocery store, consider making homemade granola bars instead! The combination of peanut butter, cinnamon, cranberries, honey, and chocolate chips will make a chewy, sweet, and nutritious snack the whole family will enjoy!
Ingredients for Homemade Granola Bars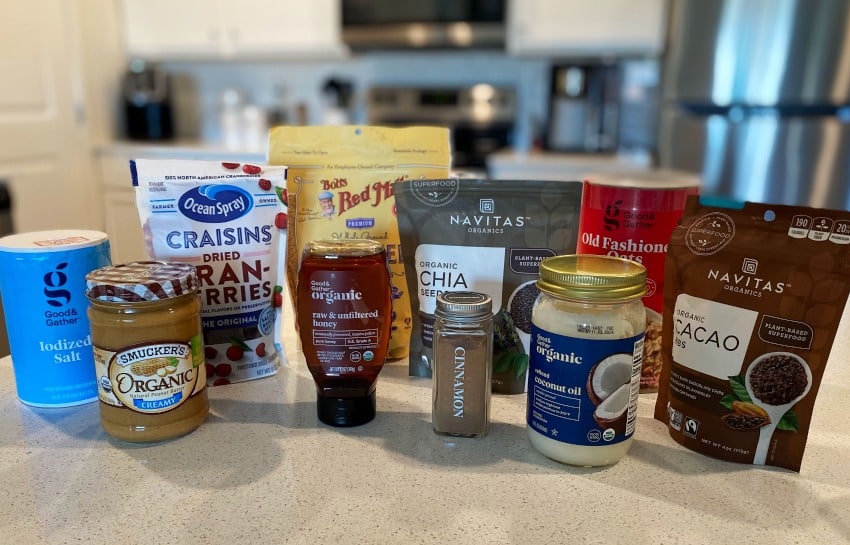 Dry Ingredients
1 ½ cups rolled oats
½ cup dried cranberries
¼ cup cacao nibs or mini dark chocolate chips
¼ cup ground flax seed
2 tablespoons chia seeds
½ teaspoon ground cinnamon
¼ teaspoon salt
Liquid Ingredients
½ cup honey
2 tablespoons creamy peanut butter
2 tablespoons coconut oil
Materials Needed
Mixing bowl
Measuring cups
Saucepan
Spoon
8″ x 8″ pan
Parchment paper
Healthy Homemade Granola Bar Recipe
Line the bottom and sides of an 8 x 8-inch pan with parchment paper, leaving an overhang so you can easily lift out the bars later.
Mix the dry ingredients in a large bowl.
Stir the liquid ingredients together in a small saucepan over medium-low heat until melted and smooth.
Pour the liquid mixture into the dry ingredients and mix well.
Evenly spread the mix in the prepared pan and chill in the refrigerator for at least 2 hours, or until firm.
Once firm, cut into bars and store in the refrigerator for up to 1-2 weeks, or in the freezer for 1 month.