The Best Healthy Chocolate Chip Cookie Recipe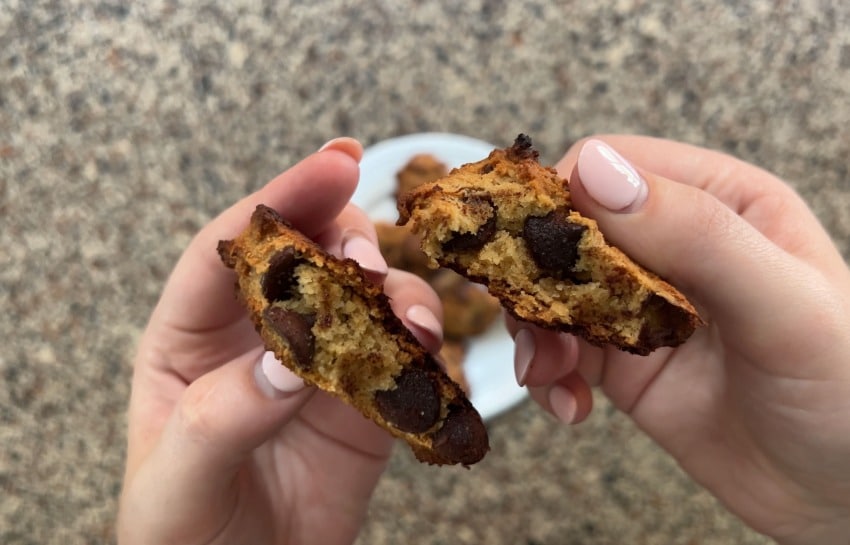 Did you know there's an entire holiday dedicated to chocolate chip cookies? National Chocolate Chip Cookie Day is celebrated every year on August 4th! This year, New Horizon Academy is celebrating by giving families an easy, delicious recipe that puts a healthy spin on chocolate chip cookies. This recipe is sugar-free, easy-to-make, and is guaranteed to be loved by your whole family!
Ingredients for Healthy Chocolate Chip Cookies
¾ cup spelt flour
½ cup almond flour
½ teaspoon baking soda
¼ teaspoon salt
2 tablespoon coconut oil
¼ cup honey
1 large egg
1 teaspoon vanilla extract
1 cup dark chocolate chips
Materials Needed
Mixing bowls
Spatula
Spoon
Baking Tray
Parchment paper
7 Easy Steps for Making the Best Healthy Chocolate Chip Cookies
Add all dry ingredients into a bowl and mix well. Set aside.
Add all wet ingredients into a bowl and mix everything well until creamy.
Now, combine all the ingredients and mix.
Fold in the chocolate chips using a spatula. Let it sit for 10 minutes to fully absorb.
After 10 minutes, scoop the dough and place it on top of a baking tray lined with parchment paper.
Using slightly greased fingers, press and flatten the dough to 4 mm thickness, more or less. Do not make them too thick, as they will rise in the oven.
Bake in a preheated oven at 375ºF for 10 minutes. Remove from the oven and cool completely. Enjoy!
Video Tutorial
How to Get Your Child Involved While Making Cookies
Not only can this chocolate chip cookie recipe be enjoyed by your children, but they can also be involved in the cookie making process! Baking with your child is an excellent way to teach kids skills such as vocabulary, math, and fine motor. While making cookies with your children may take some extra time, patience, and clean up, use baking as a learning opportunity. Your children will have a blast making chocolate chip cookies with you!
For another great cookie alternative, check out New Horizon Academy's recipe for Healthy Oatmeal Cookies.