DIY Outdoor Bowling Activity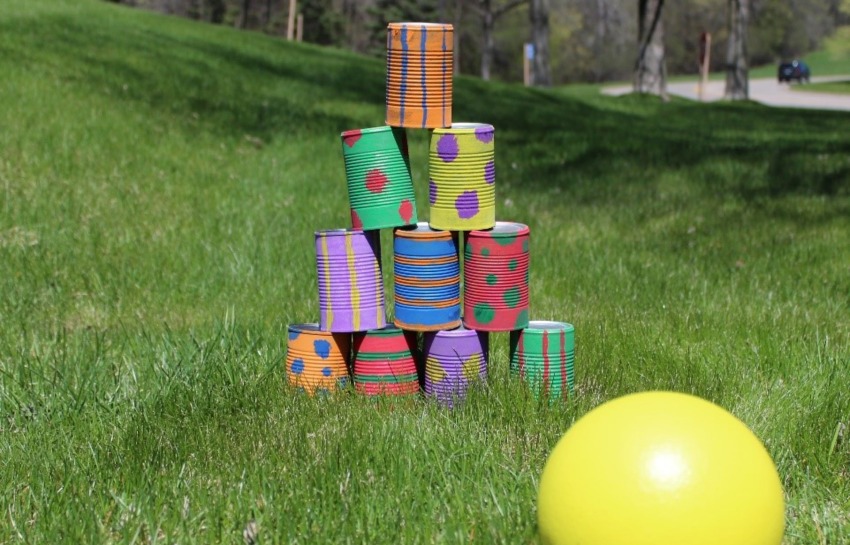 As the weather starts warming up, take time to enjoy the outdoors with our DIY Outdoor Bowling Activity. From avid bowler to first timer, this game is sure to be fun for the whole family.
Supplies Needed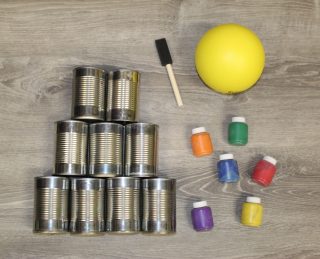 10 recycled aluminum cans (Be careful when collecting cans as to have no sharp edges where the lids have been removed.)
Ball
Craft materials (paint, stickers, colorful tape, etc.)
Instructions
Gather 10 cans, remove any labels, and make sure that there are no sharp edges on the can openings. Gather all other desired supplies.
Decorate cans as desired. We chose to paint our cans, but you could use colorful tape, stickers, or whatever you have available.
Once all 10 cans are decorated, set them up outside in a pyramid formation with 4 at the base, removing one can each row as you build up.
How to Play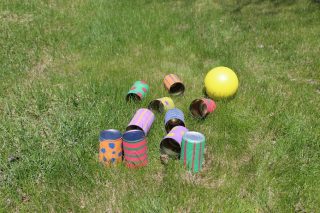 Choose a designated starting point to throw from and have the first player try to knock down the cans.
Once a player takes 2 shots at the cans, the next player may take their turn.
Keep score of how many cans each player knocks down per round. The player with the most cans knocked down at the end of the game wins