9 Family Activities to Help Celebrate the Holidays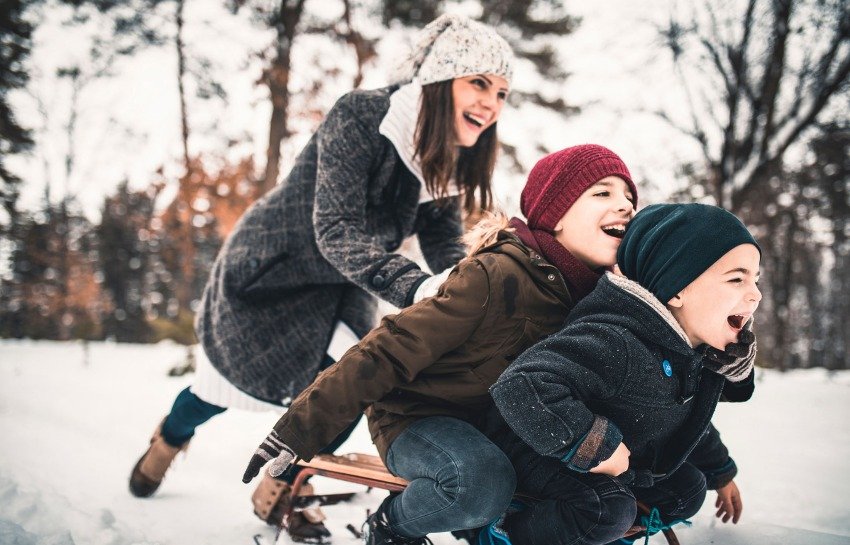 The holiday season is here, and you can feel the magic in the air. As a parent, you want this memorable holiday to be enjoyed and appreciated by the whole family, especially the children, but planning activities is easier said than done. Balancing busy schedules, staying on budget, and keeping interested in the family is no easy task. We are here to help with a list of our top picks for holiday activities the whole family can enjoy. Get ready to experience the ultimate holiday family bucket list to help the family celebrate safely this year!
Holiday Crafts. Crafts are always fun, but add the holiday aspect to it, and it's a party! Set up stations with various crafts for each of your family members. For specific craft ideas, be sure to visit our latest craft ideas in our 'Resources' section to create the perfect gift!
Build a Snowman. One of the most classic and fun holiday activities to become a family tradition is building a snowman. Bring your snowman to life by accessorizing your snowman with a hat, scarf, buttons, and sticks.
Go Sledding. Know of a perfect hill for sledding? Consider taking the family out for an outdoor activity. This also provides excellent exercise walking up the hill and will, for sure, keep the whole family entertained—be safe!
Bake Cookies. If you love baking around this time of year, creating safe distant cookie exchanges is a fun way to connect with friends and family while expressing your creativity. It is primarily a fun activity with your little ones.
View Christmas Lights. Tour the local lights by walking in the neighborhood, or better yet, go through a professional light tour. Pack everyone into a car, bring some snacks, and play holiday classics while the lights dazzle you.
Volunteer. The holidays are all about giving, so wouldn't this be the perfect time to show your kids the true meaning of the holiday spirit? Take the entire family to a local shelter or volunteer with other local organizations. This is a perfect way to teach the little ones to be grateful for what they have.
Make Hot Chocolate. We know there are those out there who do not enjoy chocolate, but seriously, who can deny hot chocolate? Create that warm and fuzzy feeling with your favorite hot chocolate beverage by setting up a hot chocolate bar with sprinkles, marshmallows; you name it!
Go Ice Skating. Even if you do not live in a climate that produces snow and ice, there is sure to be an ice skating rink! Spending some quality time on the ice is fun and active. It also takes some concentration since it is slippery.
Build a Gingerbread House. Decorating gingerbread houses are a holiday classic for a reason. You can buy a gingerbread house kit or bake the gingerbread from scratch. Whatever you choose, the kids are sure to enjoy the creative aspect of decorating the house with all their favorite sweets and frosting.