5 Indoor and Outdoor Physical Activities for Preschoolers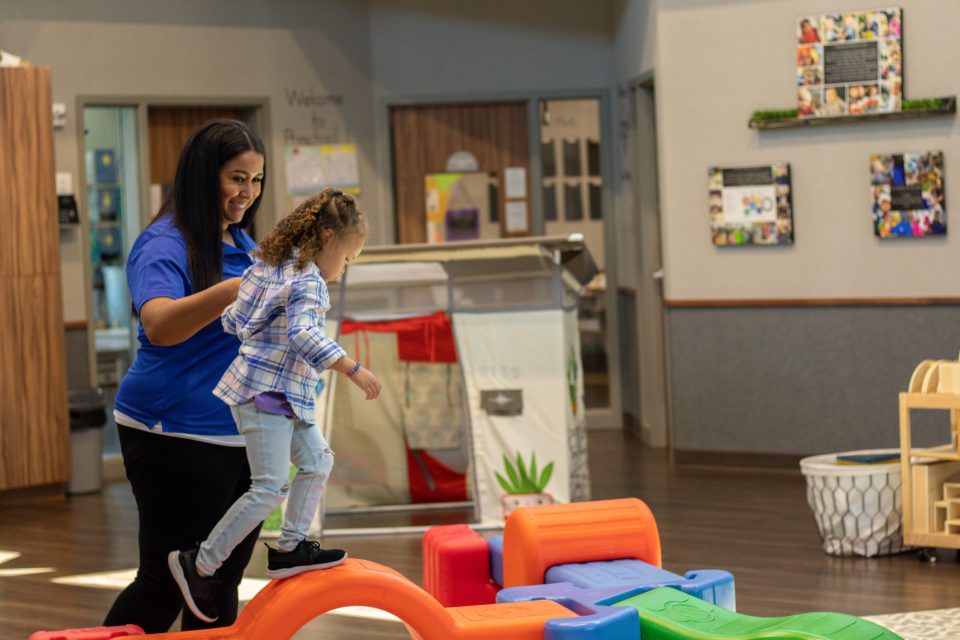 Take time to enjoy playing outdoors with your infant for at least 20 minutes each day.  Here are some of our favorite ideas to do indoors or outdoors to help children be active!
Create a "pool noodle" obstacle course. Lay them on the ground, hang them from a branch, or drape them over chairs. Then challenge the kids to jump over, walk across, limbo under, crawl around, etc.
Play simple games where children follow directions. Start with one direction and work up to three directions before they do the actions. For example, "Put your hand on your head, turn around, and then touch the ground." Keep it fun with silly actions. Have the child be the leader sometimes, too.
Use tape to create lines that can be crawled along (like an alligator), walked on, or jumped across. Use a jump rope to create lines or wiggle so that kids must coordinate their eyes and feet as they jump across it.
Teach children to play outdoor games that require following directions like some of the old favorites: Follow the Leader, Simon Says, Red Light, Green Light, or Stop and Freeze.
Provide riding toys such as a tricycle or small bicycle with training wheels.
For more information about supporting a child's development, visit helpmegrowmn.org. Tips can be found in the Encouraging Healthy Development section of the website.
Portions of this content, developed by Help Me Grow Minnesota, may have previously appeared elsewhere.