4th of July Backyard Fun for Kids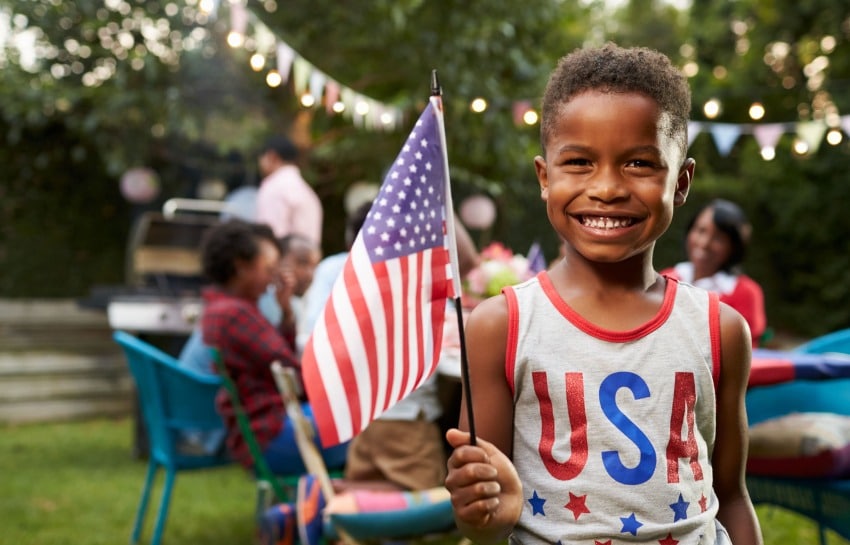 With summer upon us and the 4th of July around the corner, there is no better way to celebrate the holiday than by spending time with family enjoying backyard games all while creating incredible memories.
Here are a few simple, stress-free ideas for your celebration!
4th of July Scavenger Hunt
Engage the entire family in a 4th-of-July-themed scavenger hunt. Celebrate the holiday by finding 4th of July themed items in your own backyard. Click the link below to print your very own 4th of July Scavenger Hunt.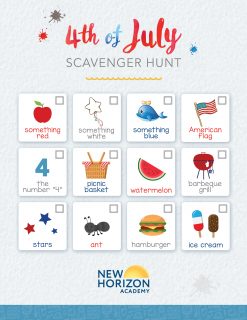 Patriotic Ring Toss
Decorate a few empty water bottles with red, white, and blue stickers, or paint the water bottles with red, white, and blue paint. Use the decorated water bottles as your ring toss target and glow in the dark necklaces as hoops to ring the targets. Then take turns tossing the hoops at your target. The family member who rings the target most frequently wins.

Water Balloon Toss
Simply fill water balloons, assign partners, and begin tossing the water balloon back and forth between partners. The team whose water balloon lasts the longest wins.

Water Tag
Tag with a fun twist. One family member is armed with a spray bottle full of water. Similar to regular tag, the goal is to run away from the person who is "it". The first person squirted becomes "it" and takes over spraying. Last dry person standing wins.

Patriotic Musical Chairs
It's the same as musical chairs; you just play patriotic music.

4th of July Bike and Trike Parade
Use red, white, and blue ribbons, crepe paper, or 4th of July decorations to decorate your bikes and trikes. Then play patriotic music and parade in front of your house or your neighborhood.