4 Indoor and Outdoor Activities for Babies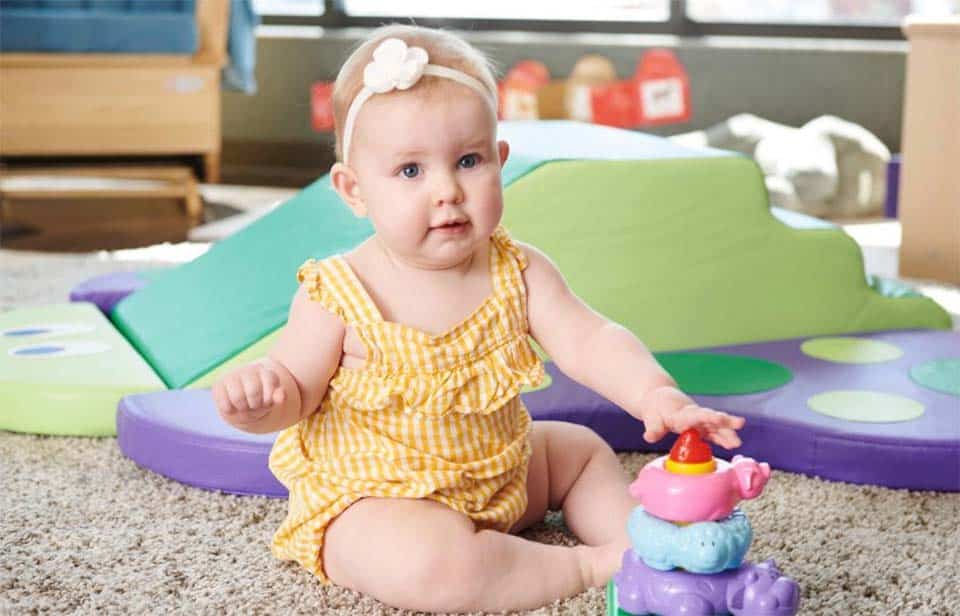 Take time to enjoy play outdoors at least 20 minutes each day. Shorter times spread throughout the day work well and can be a way to take some instructional activities to new settings. Below are more ideas to do indoors or outdoors to help children be active.
Indoor & Outdoor Activities:
Make different facial expressions—especially smiling—while changing diapers.
Play peek-a-boo with a scarf or a lightweight towel.
Give babies a large, safe place to move around and explore. Include a sturdy object where they can pull themselves up to a standing position.
Hold your babies upright with feet on the floor, and sing and talk to them.
For more information about supporting a child's development, visit helpmegrowmn.org. Tips can be found in the Encouraging Healthy Development section of the website.
Portions of this content, developed by Help Me Grow Minnesota, may have previously appeared elsewhere.