2022 Professional Development Day Update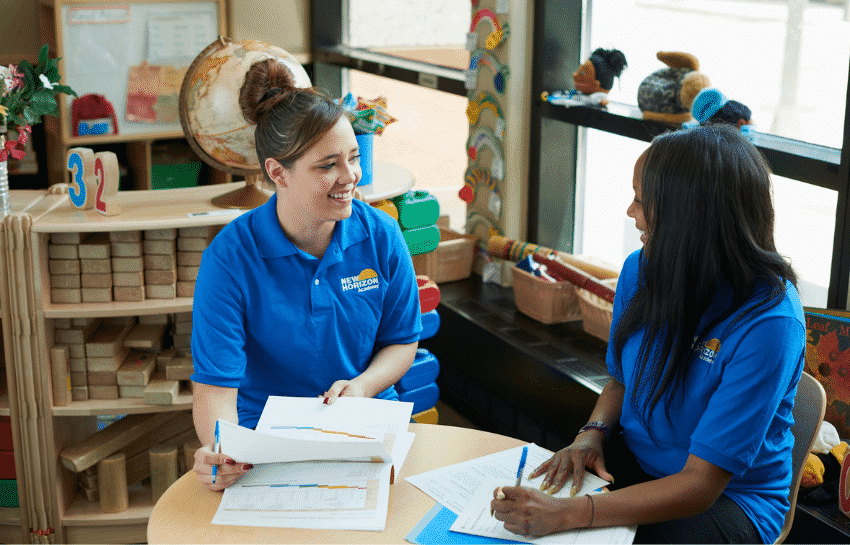 Each year, New Horizon Academy closes its schools on Indigenous Peoples' Day to provide a day of professional development for our teachers. Offering a full day of professional development helps minimize the number of evening and weekend trainings our staff are required to attend in order to meet state licensing regulations. To continue demonstrating our dedication to excellence, New Horizon Academy will begin hosting a second day of professional development during which all of our schools will be closed.
Beginning in 2022, New Horizon Academy schools will be closed on the following holidays for staff professional development days:
Presidents' Day (Monday, February 21, 2022)
Indigenous Peoples' Day (Monday, October 10, 2022)
We are proud to set aside a second day to provide our staff with the opportunity to develop and expand upon their skills and knowledge. Research shows that this investment in professional development results in higher quality care and education for the children in our schools, and we thank you for your understanding and support of our commitment.
2022 Important Dates:
Below is a calendar which highlights important dates throughout the upcoming year.