The Importance of Establishing a Family Routine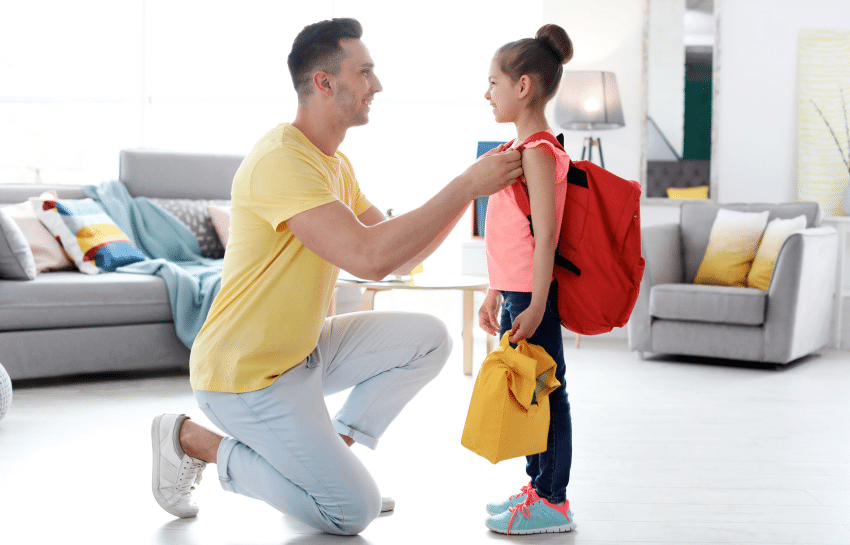 The start of the school year seems to be a good time to refresh, reorganize, and establish a routine.  As the school year begins, I'm realizing a solid routine is important. Some may disagree and prefer to live more carefree, but I believe a routine is important for all family members. Here are a few reasons to build a routine.
A Routine Builds Structure
Routine provides a sense of structure and familiarity. Structure is a way of organizing your life so that it makes sense to you. You can wake up with a sense of order and organization in your life.
One of the more convenient reasons why structure is important is because it is a time saver. You already know what you are doing each day. Once you are finished with a task, you know what is next on your schedule. Structure and routine provides direction and control in your life, which is very helpful with young children!
A Routine Forms New Habits
Is there something you've been wanting to squeeze in your daily routine? Research tells us that it takes 21 days to build a new habit. I've found the best practice is to add in new habits one at a time. This allows you a realistic plan to really establish good habits.
Routine is Good For Your Mental Health
When I feel in control of my life, I feel overall more organized and put together. Even if I can get the bed made, dishes cleaned up, and kids' items "somewhat" put away, I feel much better!
You'll Sleep Better Too
Research indicates that if you have a more organized day, it allows you to sleep better at night. According to the National Sleep Foundation, going to bed at the same time every night, and waking up at the same time each morning can help regulate the body's internal clock. Once you've established the routine, you'll have a much easier time falling asleep and staying asleep.
There are certainly more important reasons to develop a routine. Keep in mind that we're not perfect; a routine is something that can help us get through the day with grace.