Playing Outdoors Helps Children Grow Healthy and Strong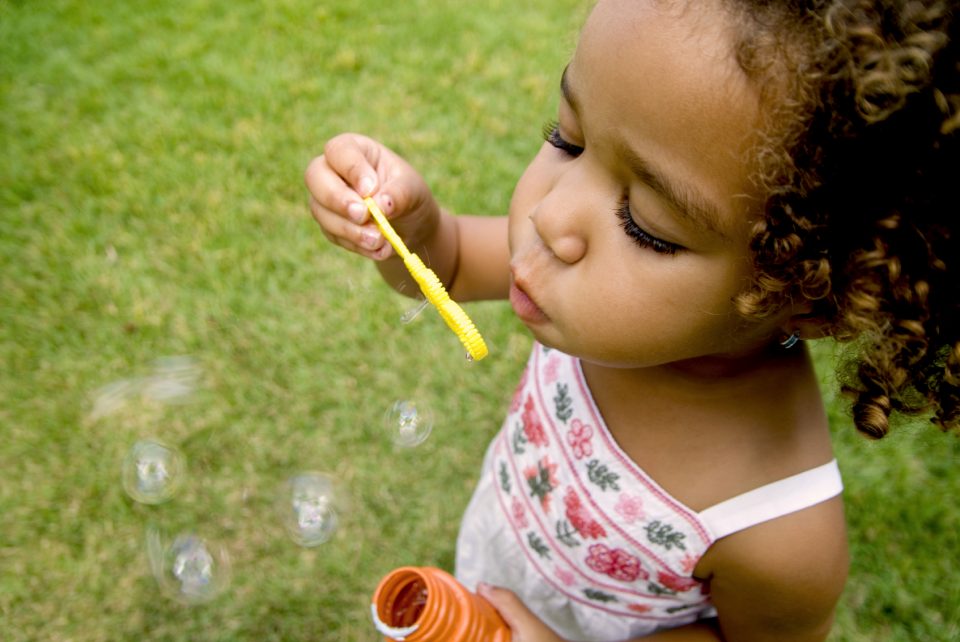 Playing outdoors is important to the healthy growth and development of children. Research shows that children who play outside regularly are healthier and stronger.
Taking play outside helps children connect with the natural world. It also improves coordination, encourages active imaginations and can help reverse childhood obesity rates.
Starting a child's appreciation of nature can begin early, with walks in a stroller. As the child grows, visit playgrounds and parks, or spend time exploring the backyard.
Unstructured outdoor play can be especially beneficial because it encourages social skills, too. Children create games, take turns, make decisions together and learn about sharing as part of unstructured play.
Here are just a few ideas to help boost your child's interest in nature and playing outdoors:
Set up an outdoor play station: Use buckets, shovels, spoons and plastic containers while playing in sandboxes, water tables and wading pools. As children pour water or sand from one container to another they begin to learn about cause and effect. They also enjoy sensory play, as they recognize different textures, such as rough sand or wet water. These play areas can provide hours of unstructured fun.
Create a water wall: This is a perfect activity for a fenced play area or backyard. Gather plastic bottles, food containers and twist ties. Cut off the container bottoms to form tubes. Poke holes through the plastic for the twist ties. Tie the first container near the top of a chain link fence. Attach other containers to the fence so water will trickle through the water wall as children pour water into the containers. Place tubs at the bottom of the wall to recycle water.
Enjoy classic outdoor activities: Sidewalk chalk, bubbles, rubber balls and hoops encourage imagination and movement. Children can use a block of sidewalk as a canvas for chalk art, or create a hopscotch board to jump across. Chasing bubbles and rubber balls or twirling hoops builds motor development and coordination skills while releasing energy.
Talk about what you see: Talking about what you see when outside encourages children to interact with their world. Ask them what they see, like a bird flying or a squirrel in a tree, or plants growing. Include all the senses, too. Talk about feeling the wind or the hot sun, smelling flowers or hearing birds.
For more information about how to encourage and support a child's development, or refer a child, visit helpmegrowmn.org.
Portions of this content, developed by Help Me Grow Minnesota, may have previously appeared elsewhere.