Outdoor Winter Snowball Activity for Kids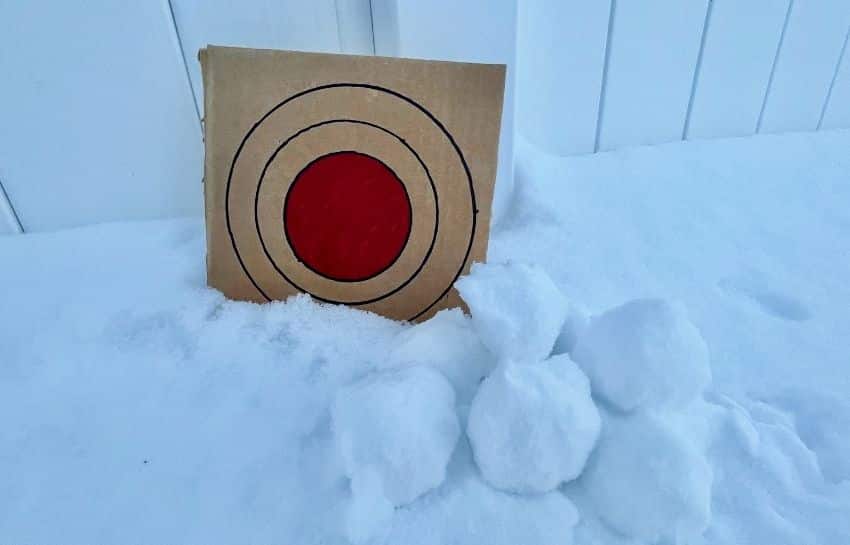 Are you looking for a new at-home winter activity to enjoy the snow? If so, this outdoor game is the perfect idea! With a few items, you can become a snowball-throwing pro.
Materials
Cardboard boxes
Exacto knife
Permanent markers
Circular items to use as target stencils
Instructions
Cut cardboard boxes into squares, approximately one foot in measurement.
Create the targets by using stencils to draw circles onto the cardboard.
Place the finished targets around your backyard for your family to find.
Make a game out of this fun winter activity by creating a point system where the player with the most targets hit wins!