Make Your Own Bubbles and Bubble Wands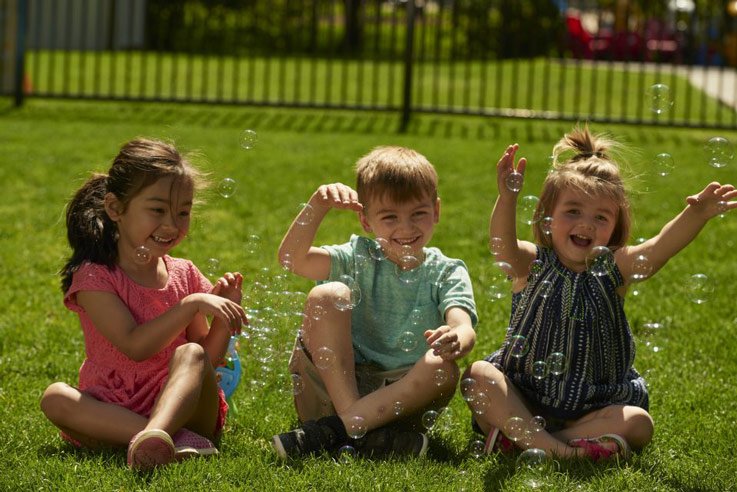 Bubble Recipes
Corn Syrup Bubbles
Ingredients:
2 1/2 quarts water
1/2 cup light corn syrup
1 cup clear liquid dish detergent (Joy and Dawn work best)
food coloring (optional)
Instructions:
Gently mix the water and corn syrup in a large container.
Add the liquid dish detergent and lightly stir.
Do not over mix, or mixture will get too bubbly.
Solution can be easily doubled or tripled.
If making colored bubbles, mix in a couple of drops of food coloring. The homemade bubbles can be used immediately or kept for a couple weeks if stored in a covered, airtight container.
Homemade Bubbles
Ingredients:
4 cups warm water
1 /2 cup sugar
1 /2 cup blue Dawn dish soap
Instructions:
Whisk the sugar into the warm water until
the sugar dissolves.
Whisk in the soap. Add the dish soap and
whisk to combine.
Let sit. Letting the homemade bubbles sit for a couple of hours or even overnight helps them work a bit better, but is not strictly necessary.
Blow bubbles.
Bubble Wands
Materials:
• plastic cups
• plastic soft drink bottles
• pipe cleaners
• plastic funnel
• scissors
Plastic Cup Bubble Wand
Punch a hole in the bottom to blow through.
Dip the large open end into the solution and blow.
Plastic Bottles Bubble Wand
Cut the bottom off the bottle and dip.
Use the lid end of the bottle to blow your bubbles.
Pipe Cleaner Bubble Wand
You can create a wide variety of shapes using a pipe cleaner, just make sure you keep a small section as a handle.
Plastic Funnel Bubble Wand
This already has a natural shape for a bubble wand. Using the large end to dip and the small end to blow; this works well.