How to Build A Healthy Pizza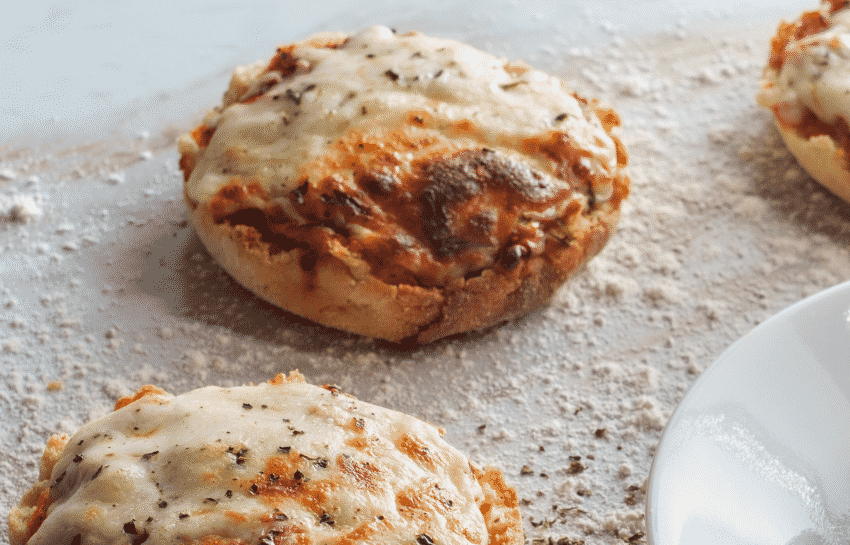 Ingredients
2 English Muffins
One Jar of Pizza Sauce
Grated Mozzarella Cheese
Toppings of Your Choice (Sausage, Pepperoni, etc.)
Oregano
Instructions
Preheat the oven to 350°F.
Place the English muffins on a baking sheet and add pizza sauce. Spread sauce to the edge.
Top with a handful of grated mozzarella, followed by the toppings of your choice.
Sprinkle a little oregano over the top.
Place in the oven and allow to cook until the cheese has melted.
Remove from the oven and allow to cool for a few minutes before serving.