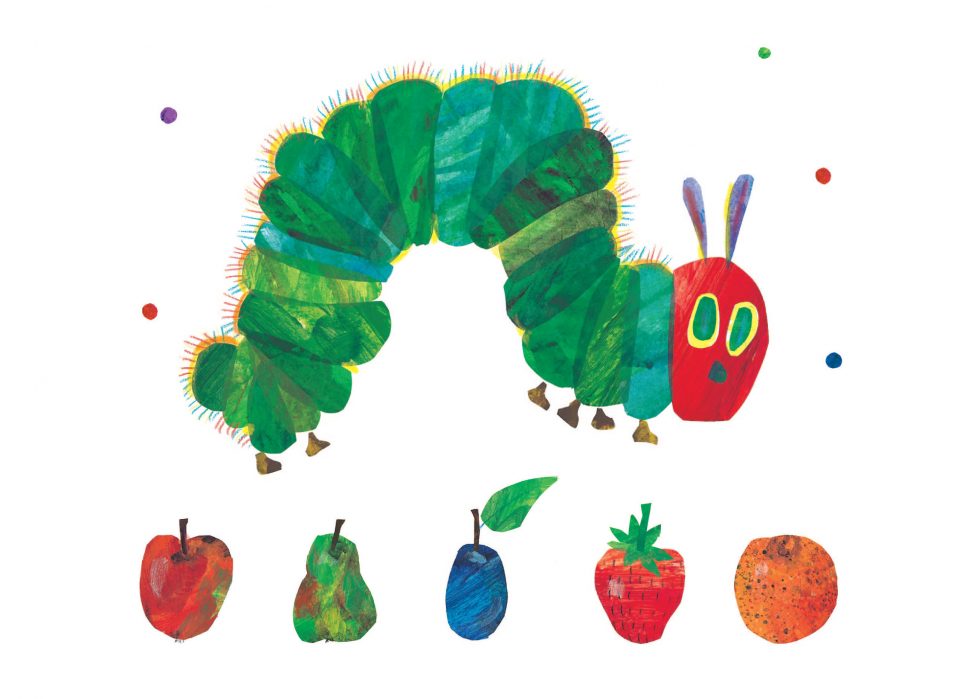 The Alliance for a Healthier Generation and the American Academy of Pediatrics have joined with the best-selling children's book, The Very Hungry Caterpillar by Eric Carle, to help families learn about healthy eating habits. Help your child on his or her own journey with these four tips to grow up healthy and strong!
4 Tips to Grow Healthy and Strong
1. Eat Fruits and Vegetables at Every Meal
Fruits and vegetables add important vitamins and fi ber to your diet. At every meal, include some kind of fresh, frozen, or canned fruits and vegetables. Just be sure to watch out for those with fatty sauces or added sugar. Aim for at least 5 fruits and veggies a day. Remember to avoid small, hard foods on which your child can choke, and cut any firm, round foods (e.g., raw carrots or grapes) into long, thin slices.
Ideas for adding fruits and veggies to your meals:
Add fruits and veggies to foods your child already likes: put blueberries in pancakes, chopped fruit on cereal, or small pieces of broccoli in macaroni and cheese.
Make it fun! Try cutting up food into fun shapes or making faces out of fruits and vegetables.
Prepare and pack fruits and veggies as snacks for after-school, after sports practice, and other times.
2. Give Kids a Say In What They Eat and Get Them Excited About Healthy Food
Help your kids make the right food choices from an early age. You can do this by giving them two healthy choices to choose from, like an apple and an orange. It's a great way for your kids to get excited about eating healthy foods. Let them decide what and how much to eat.
Ideas to help children get excited about food:
Let them help you with small, kid-safe jobs in the kitchen such as mixing ingredients and setting the table.
Allow them to smell, touch, taste, and play with food.
3. Eat Breakfast Every Day
Eating breakfast helps your child start his day in a healthy way. Incorporate fruit and whole grains whenever possible. Children and adults who eat breakfast daily are less likely to be overweight.
4. Eat Together As a Family
Try to set aside your meals as family time, and eat together as often as possible. Even babies can join family meal time. By age 9 months, they are able to eat on the same schedule with you. Create family meal times when they are little and keep this tradition as they grow.
For more information about healthy nutrition for your child, visit: The Academy's website at www.healthychildren.org/veryhungrycaterpillar or The Alliance's website at www.healthiergeneration.org/veryhungrycaterpillar.