Fall Festivities with the Family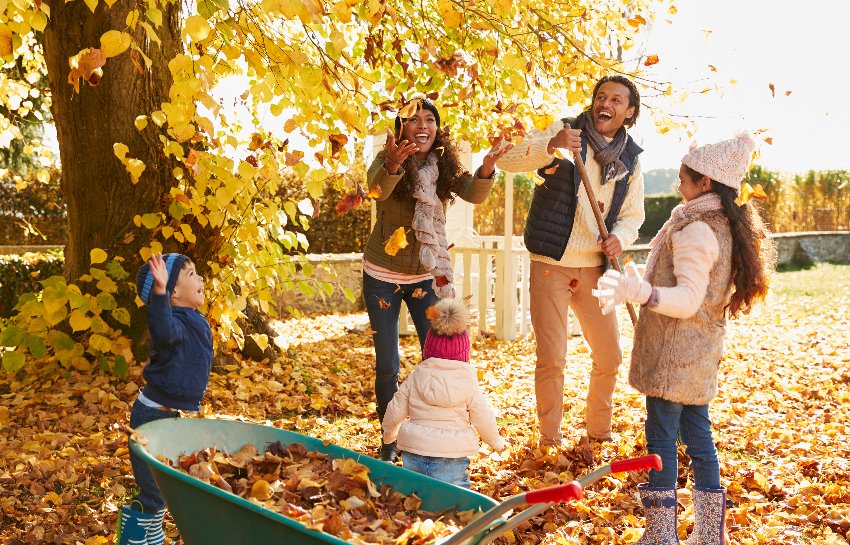 Fall has arrived bringing cooling air, pretty color changes in the leaves, and fun family activities. It is the perfect condition to be outside, and there are so many activities (mostly free) associated with the season! There is not a more ideal time of the year to take advantage of these fall activities before winter comes!
Nature Walk
Enjoy the fresh, crisp air while looking at all the changing colors. Can you name a better way than taking a walk into the woods?
Apple and Pumpkin Picking
Going to the apple orchard and pumpkin patch is a classic fall family activity. Make a day out of it; pick some apples and pumpkins to eat and carve later. Plus, there are always extra activities around like petting zoos, corn mazes, and more!
Playing With Leaves
Raking leaves can be quite the chore, but it sure does have a fun reward! Have fun with the family and rake the leaves into a big pile for jumping in!
Decorate/Carve Pumpkins
Wherever you decide to get your pumpkin (we recommend a pumpkin patch), once you take it home, you can decorate it however you would like! It is always fun to carve the pumpkin, but who says you cannot use paint or glitter too?
Camping
Take advantage of the beautiful weather and go on a camping trip with the family. There are fewer bugs in the fall, and camping is usually discounted this time of the year, which should make your camping trip just that more enjoyable!
Nature Watch
Get in the car and start your scenic drive to the parks where you can view the changing foliage while relaxing and listening to your favorite music.
Make Yummy Treats
There is nothing that tastes better than making delicious treats such as apple pie, chili, caramel apples, or many people's favorite—hot chocolate!
Watch a Movie
Curling up into a ball with your favorite blanket to get comfy while eating buttery popcorn is many people's favorite thing. It is even more fun when you get to do it as a family, or better yet, create an outdoor viewing party!
Get Crafty
There are so many crafts that involve the fall season! You can paint pine cones, make a corn husk wreath, make a paper pumpkin, paint with leaves, and the list continues on and on. Once you have picked your favorite, get the whole family to join in on the activity!
Bonfire
If you have an open fire pit, this is an excellent alternative to camping without the hassle of packing! You can also enjoy roasting marshmallows and eating tasty s'mores.
From fall crafts to nature walks, there are so many different activities you can do as a family. Although the days are getting shorter, and it is starting to get chilly outside, it is still the perfect time to enjoy each other's company.
How many fall activities do you plan on doing as a family?