Encourage Early Childhood Development Through Games and Play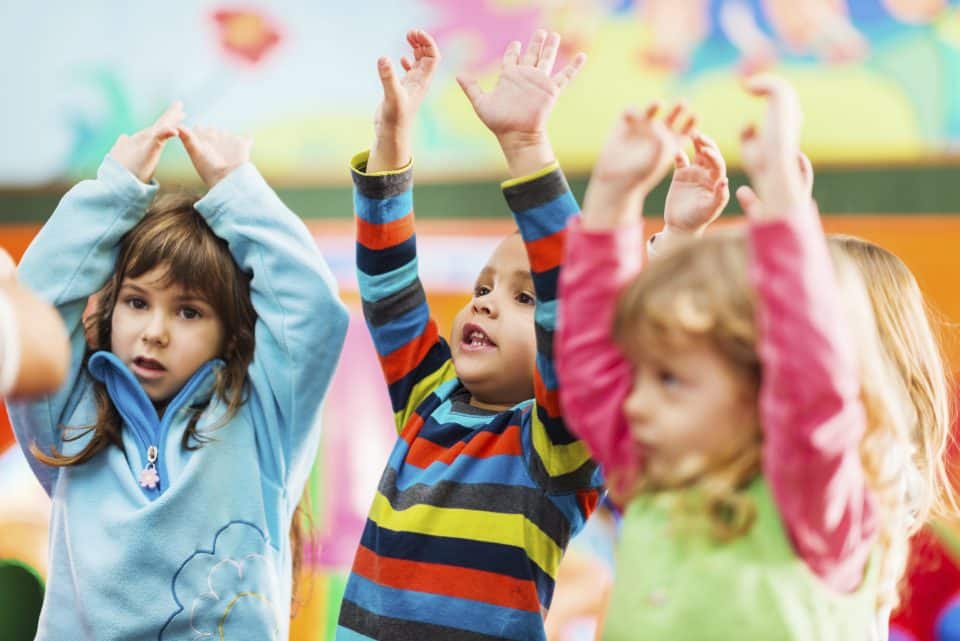 Parents and caregivers help little ones learn and grow by actively engaging and encouraging a child's development. Games are a wonderful way to do this, as they offer a fun-focused opportunity to see how a child is developing.
Early Childhood Development Games
The following game ideas foster development as a child grows.
For ages 3-9 months: Peek-a-boo is a perfect game to encourage a child's reaction and eye contact as their eyes follow your movements. It also helps children learn about predictability, emotional connectedness and playing with another person.
For 12-month-olds: A favorite way to encourage large motor skills is by playing "How big is (child's name)? So big!" When you say "So big!" raise your hands in the air and stretch up to the sky. Ask the child to raise their hands and stretch alongside you.
For ages 1-3: Songs and rhymes with finger motions, such as "Itsy Bitsy Spider" or "Little Bunny Foo Foo," encourage fine motor skill development and hand-eye coordination. Help your child's fingers make the movements in the beginning, and continue to demonstrate the motions as they move on their own.
For ages 2-5: Play hide and seek together. This game encourages exploration, curiosity, imagination and spatial reasoning as your child thinks of places to hide or where to find you when it's his or her turn to seek.
For ages 3-5: Simple games like memory and matching, or bingo using colors or pictures of animals, encourage cognitive development. To extend the fun, have your child help make homemade versions of these games with their favorite colors and animals.
For ages 4-5: Candy Land or Chutes and Ladders are great games to help children learn to count and follow instructions. It also teaches patience as they wait for their turn, and sportsmanship as the game is played.
Games are just one way that parents and caregivers encourage and support a child's development as he or she grows. For more information and ideas, visit helpmegrowmn.org.
Portions of this content, developed by Help Me Grow Minnesota, may have previously appeared elsewhere.