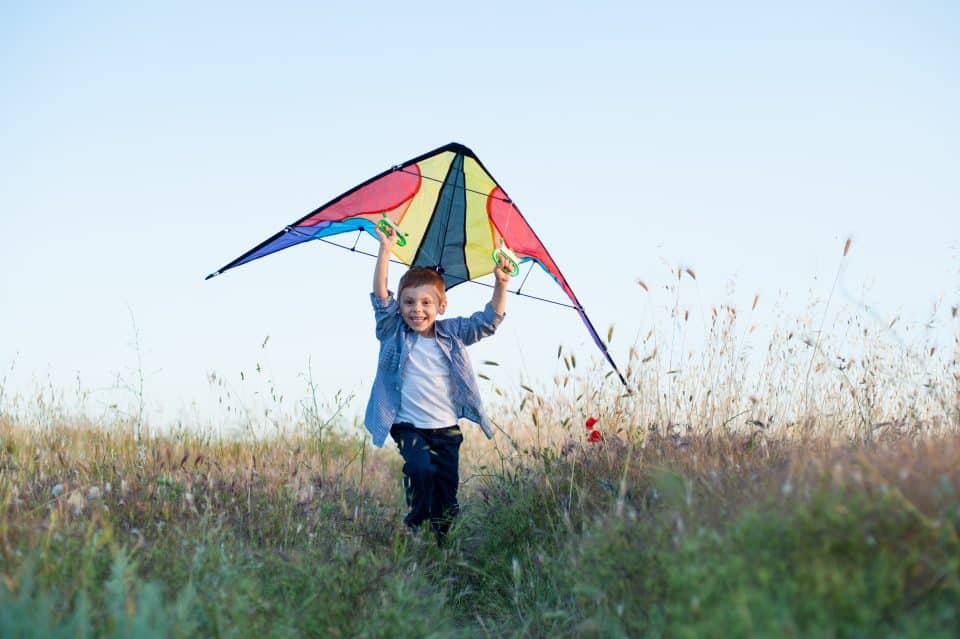 Outdoor play helps children thrive and offers them a chance to learn about and interact with their world.
Taking playtime outside also nurtures the four areas of development. These areas are physical/motor (moving), communication and language (talking, listening and understanding), social and emotional (interacting), and cognitive (thinking and processing).
Outdoor activities can be adjusted based on a child's age. Infants can have supervised tummy time outside when the weather permits. As a child grows and becomes more independent, tummy time can turn into playground time or backyard play.
Consider these ideas to encourage outdoor play. All help foster muscle development and motor skills, along with other areas of development.
Play catch or kick a ball back and forth: This activity helps a child's cognitive development. It teaches cause and effect as the ball moves when the child kicks or throws it. It also helps her think about where the ball will go. For a younger child, push the ball back and forth while sitting on the ground.
Blow bubbles and pop them: Popping bubbles builds fine motor movement in small muscles like fingers. It helps larger muscles in arms and legs grow stronger as the child runs, hops and stretches to reach bubbles. It also helps a child think about movement, by reaching up high or crouching low to the ground.
Visit a playground: With play structures and open space, playgrounds offer children creativity in outdoor play. They can run and climb, learn how to use the swings and begin to move across the monkey bars with help. On the way to the playground, ask the child what he sees along the way to encourage cognitive and communication and language development.
Have unstructured play time: There are a number of benefits to unstructured play. It allows children to use their imaginations, create their own games, and learn about taking turns and sharing. It's also an opportunity to practice problem solving. While you can be nearby to help, try to let the child work out any issues first.
For more information about how to encourage a child's development, visit helpmegrowmn.org.
Portions of this content, developed by Help Me Grow Minnesota, may have previously appeared elsewhere.