Spinach Banana Muffins Recipe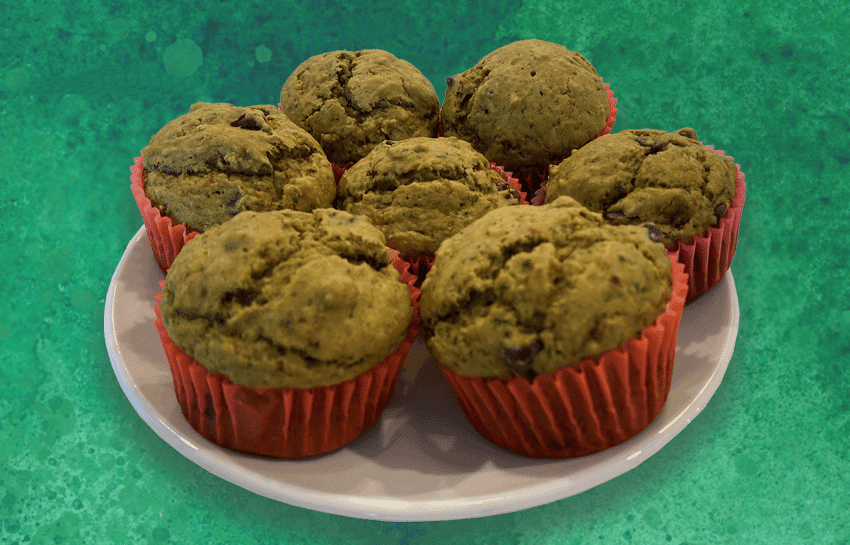 Are you looking for a way to incorporate more vegetables into your child's diet? These delicious spinach banana muffins will be sure to be a family favorite.
How to Make Spinach Banana Muffins
Ingredients
2 1/2 cups white whole wheat flour (You can also use all-purpose or whole wheat flour)
2 teaspoons baking powder
1/2 teaspoon baking soda
1/4 teaspoon salt
1 egg
3/4 cup coconut sugar (You can also use granulated sugar)
3/4 cup milk of choice
1/4 cup melted coconut oil (You can also use butter) – slightly cooled
1 teaspoon vanilla extract
2 cups fresh spinach
2 very ripe bananas
1/2 cup chocolate chips (optional)
Instructions
Preheat the oven to 350 degrees.
Line muffin tin with liners or grease muffin tin well.
Mix together dry ingredients.
Add the egg, milk, oil, vanilla, bananas, and spinach to blender. Blend well until smooth.
Pour spinach mixture into the dry ingredients and mix.
Fold in the chocolate chips (optional).
Scoop batter into the muffin tins.
Bake for 16-18 minutes.
Let the spinach banana muffins cool completely and enjoy!
Did your family love these kid-friendly Spinach Banana Muffins? Check out some of these other delicious muffin recipes below!
New Horizon Academy is a nationally recognized early learning provider with over 90 schools in Minnesota, Colorado, Iowa, Idaho, and Kansas. Through play-based curriculum and high-quality daycare, New Horizon Academy schools nurture and prepare children to succeed in school and in life.
Schedule a tour to learn more about our highly trained teachers, safe and secure facilities, and commitment to providing the highest quality care. Contact a New Horizon Academy childcare center near you today!