Shaving Cream Marbled Clover Craft for Kids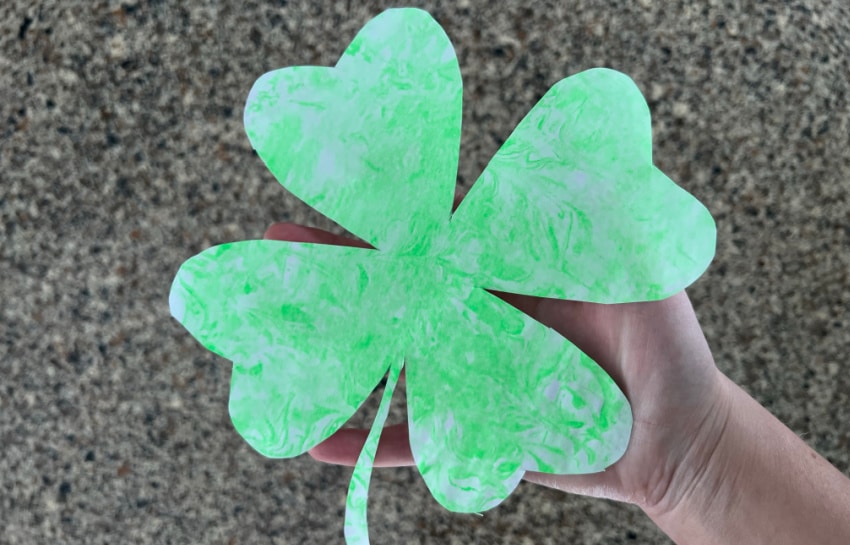 If you are looking for an awesome activity to celebrate St. Patrick's Day, this shaving cream marbled clover craft is the neatest, and your child will love it. This sensory art project will turn out beautifully!
How to Make a Shaving Cream Marbled Clover
Materials Needed:
Shaving cream
Washable tempera paint
Wooden skewers
Pan or dish
Cookie sheet
Old credit card
White construction paper
Instructions:
Add a layer of shaving cream to a dish.
Squirt green paint onto the shaving cream.
Use the wooden skewer to create a beautiful design moving through the shaving cream and paint.
Press the paper on top of the shaving cream.
Scrape off the extra layer of shaving cream on the paper with an old credit card.
When the paper is dry, cut out a clover design and display the artwork wherever you desire!
We hope you try this easy St. Patrick's Day craft with your child, and we'd love to see the results! Share the photos of your completed project on our Facebook page!
New Horizon Academy is a nationally recognized early learning provider with over 90 schools in Minnesota, Colorado, Iowa, Idaho, and Kansas. Through play-based curriculum and high-quality daycare, New Horizon Academy schools nurture and prepare children to succeed in school and in life.
Schedule a tour to learn more about our highly trained teachers, safe and secure facilities, and commitment to providing the highest quality care. Contact a New Horizon Academy childcare center near you today!