How to Land a Teaching Job at New Horizon Academy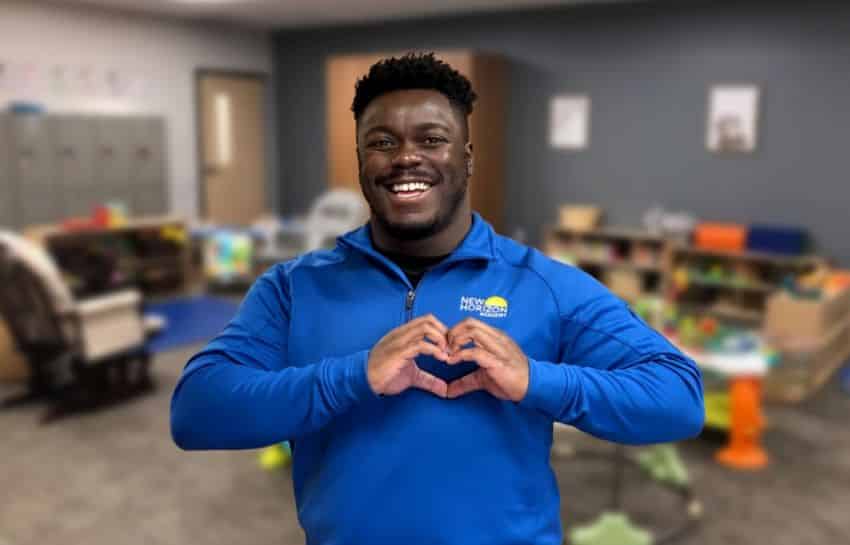 Dropping off the kids at daycare is the first thing many parents do at the beginning of their day, especially with everyone going back to the office and the busy holidays approaching. Parents need to trust our staff and need us to care for their children while they go about their day working or running errands. This is one of the main reasons we're always looking for stellar teachers at New Horizon Academy.
If you're curious about joining our team, we are letting you in on some tips to land a job with us—along with some other benefits below:
Interview Preparations
Are you scheduled to come in for an interview? Be sure you have your application filled out, your resume in hand, and be ready to share your past roles, experience, and what you're most passionate about. Most importantly, we want to know why you want to work at New Horizon Academy. In the first interview, we just want to get to know you. Do you love working with children? Do you have a positive attitude? Are you comfortable working with others? Most importantly, just be yourself!
Teaching Perks
As a teacher at New Horizon Academy, you'll work in a fun, collaborative, fast-paced
environment while sculpting the lives of children. With that responsibility, the position comes
with:
Competitive pay and benefits
A 50 percent childcare discount at New Horizon Academy
Training and further educational support
Flexible schedule options, including nights and weekends off
A Day in the Life of a Teacher
What is it like to be a teacher at New Horizon Academy? It's about so much more than teaching. You are making a difference in the lives of children. You are building their experiences, connecting with families, crafting projects, and building friendships. It's a perfect mix between connection and purpose, which also includes:
Creating a fun and safe environment for children
Maintaining the classroom
Meeting (and exceeding) parents' expectations
Following proper guidelines
Providing the best experience for families
So, before you join the 6,000+ teachers at New Horizon Academy, check out what Kat has to say about her experience:
"One of the most positive things working with a company like New Horizon Academy is the advancement opportunities offered to teachers and staff. I started as a preschool teacher, and now I currently work at the corporate office as an HR manager."
To learn more about teaching jobs at New Horizon Academy or to explore more positions offered in your area, call or text us at (763) 557-1111, or click the link below. We can't wait to meet you!