6 Reading Tips for Busy Families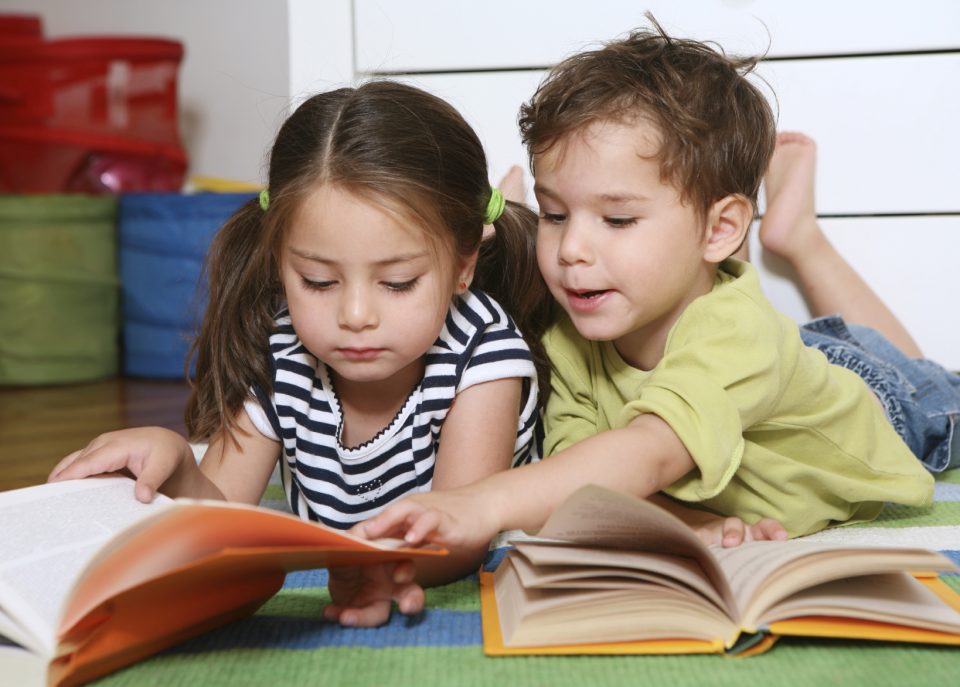 Schedule daily reading time. – Just as you schedule other family activities, like dinner, gymnastics, bath night, etc., schedule reading time as part of your daily routine.
Carry books with you wherever you go! – Create an on-the-go book bag. Fill it with books and writing materials, then take it with you whenever you leave home. This gives your child fun activities to entertain and occupy him while traveling, while waiting for food at the restaurant, and going to the doctor's office or other appointments. The opportunities are endless.
Read environmental print. – Environmental print is the print of everyday life. It's the print that appears in signs, labels, and logos. It appears in street signs, cereal boxes, labels on a granola bar, and the H in Hy-Vee. For many emergent readers, environmental print helps bridge the connection between letters and first efforts to read. Point out the printed words in your home and other places you take your child such as the grocery store.
Listen to audio books or podcasts in the car. Turn off the radio and listen to an audio book or podcast. Your local library has great audio books for children, and there are tons of wonderful podcasts for children. Here are a few of our favorite podcasts:
Sesame Street – It features your favorite characters and offers fun stories, songs, alphabet activities, and more.
Brains On! – A fun podcast co-hosted by children about scientific concepts.
Wow in the World – A podcast from NPR about why and how things work.
Be a reading role model. – Let your child see you read. This sends a message that reading is important.
Use the New Horizon Academy "I Love to Read' calendar to promote reading activities into your daily schedule. –The New Horizon Academy 'I Love to Read' calendar is full of simple things you can do with your child to support reading. From going on an alphabet walk, to making a fort and reading together with a flashlight, there are tons of simple ways to squeeze reading into your daily routine.
By implementing these simple tips into your daily routine, you are helping your child become a reader!